Technologies like big data, AI and machine learning are now forming the basis of new businesses and enabling established organisations to adopt new business models. They can support the development of new products or services, or improve the internal processes of the organisation.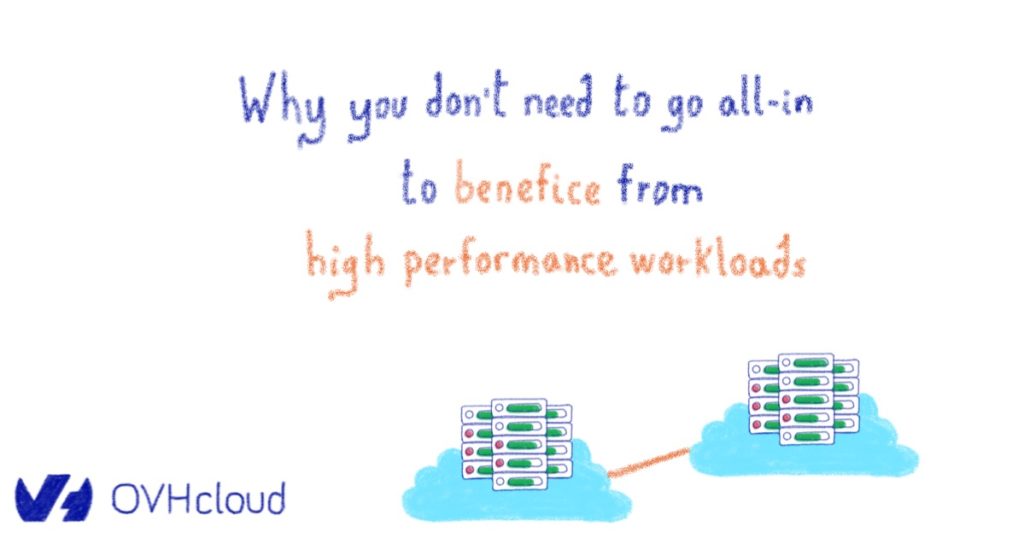 AI, for example, is being used in applications that recognise human emotions or mimic human conversation. Some multinationals, meanwhile, are developing applications to automate back-office processes, power intelligent chatbots for customer service, or that can scan millions of information-heavy documents to find insights.
What unites these technologies is that they involve large amounts of data that must be rapidly and reliably processed. This has created an increased need for businesses to have access to high-performance workload capabilities.
One piece of research suggests the high-performance computing market will grow at a compound annual growth rate of 5.5 per cent between 2020 and 2025 to reach $49.4 billion.
However, many organisations struggle to overcome resourcing issues that can either prevent these capabilities being put in place or stop companies from exploiting them to their full potential.
The resource question
One issue is around cost. The hardware, software and networks aren't the standard kit being used for other business operations, but specialist products that come with a premium price tag.
In addition, many organisations lack the time to get these capabilities up and running. This is particularly true when you consider the additional burden placed on IT departments due to the Covid-19 pandemic, during which they've had to support an increase in remote working and manage the increased risk associated with shadow IT.
High-performance workloads are complex, requiring a large number of nodes, distributed systems and data. While this may all sound quite daunting, it doesn't have to be — particularly with the right approach and service provider.
To gain high-performance capabilities, businesses don't have to go all-in — they can start small, both in terms of cost and capabilities, before expanding their usage.
How cloud helps out
One major reason for this is the fact that high-performance capabilities can now be accessed via the cloud. There is no need to invest in expensive and complicated on-premises equipment — this will all be provided by the service provider. No additional space needs to be found and there is no need to have IT staff who are dedicated to the upkeep of the infrastructure.
Service providers will also be able to provide the networking capabilities and tools needed to keep the high-performance capabilities — which are often business critical — available at all times and can support large amounts of data securely.
Even better, businesses only need to pay for the capabilities they use — there is no need to pay for unused capacity on the off chance it could be needed in the future. A business can experiment with small implementations before deciding whether they want to up their capabilities, meaning little money is wasted and there is minimal risk.
A service provider with the answers
In addition to the benefits that cloud offers, service providers can also address other resource challenges around high-performance workloads.
When it comes to pricing, transparency is key. It's a particularly big advantage for companies that have limited budgets as they are able to have predictable costs, even if they have an unexpected spike in traffic or need to restore a large backup.
Another advantage is having the ability to take on dedicated high-performance servers individually, which they can build on to eventually create a cluster, or clusters. This flexibility to start small really helps businesses dip their toe in the water with high-performance workloads, before embarking on anything more ambitious.
This makes it easy for organisations to gain the capacity they need — so business requirements are fully met without resources being wasted or overcommitted. OVHcloud, for example, offers several storage configuration options so organisations can choose the right disk configuration based on their needs.
Conclusion
With the ability of cloud technology to support data-intensive workloads, and service providers that address the other resource issues, there is no need for businesses to think high-performance capabilities aren't a realistic option.
They can start playing with small stakes before going big — all with minimal risk. If the new capabilities fulfil the business need, they can be retained or scaled up. And if capabilities fail to meet business needs, businesses can stop using the services without significant financial cost.
In this way, your business can enjoy the benefits of high-performance workloads without putting a strain on resources, opening up a whole new world of possibilities.