3 days, 11 games, 200 participants, 80 streams
What is ZLAN?
ZLAN is a gaming event based in France, and is one of the world's most unique e-sports competitions. With its TV-show format, its production quality matches some of the biggest e-sports productions across the globe. The event has a quirky, off-the-wall vibe, and stands out because it streams multiple competitive and non-competitive games at once. The formats have also been adapted by the teams. All this makes it a fun competition for players, viewers and teams. It is also one of the most high-profile e-sports events in France. Every year, it brings together the most well-known streamers and players (professionals and amateurs) who compete to win the €50,000 cash prize.

The first edition took place in 2019. We have now held its third edition — and since the beginning, we have attracted several million viewers. We hope that it will continue to grow in popularity, and we will always keep up the same level of entertainment.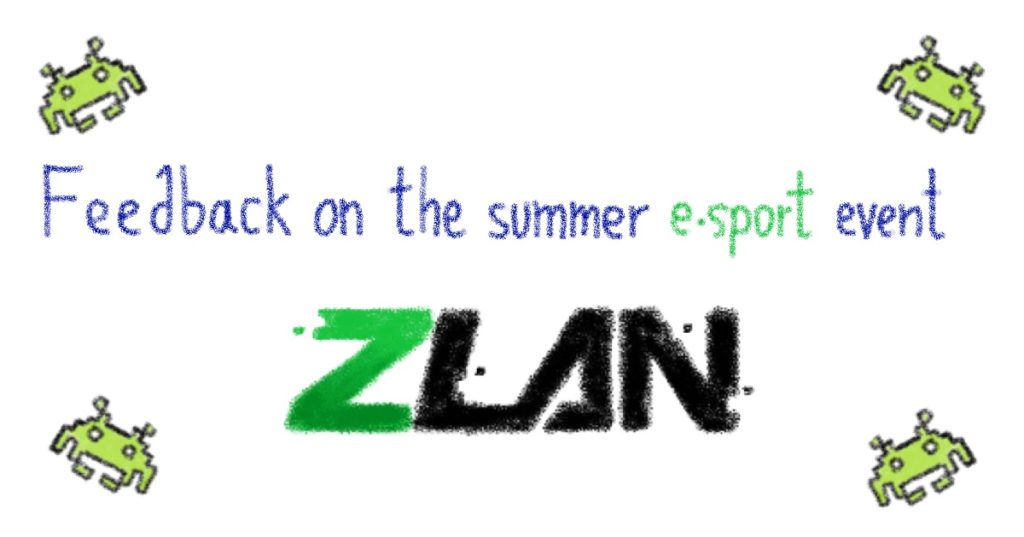 The difference between ZLAN versus a standard LAN
ZLAN is a medium-sized LAN event built around 200 participants. They are selected from among the most well-known streamers, and chosen by several thousand subscribers. Everything is adapted to the TV format: the decoration, the placement of players, the conditions of play, and rules against litter, paper, and cables lying around. ZLAN is the opposite of the LAN parties that became popular from around the early 2000s.

The first challenge involves choosing the games for the event. The goal of ZLAN is to select games that are not intended for e-sports competition, and games that are not very well-known. This means that on the one hand, the technical teams must configure dedicated servers to host hundreds of players. On the other hand, they must also adapt standard tournament tools to get the match results and statistics.
The competition is based on the most fundamental IT requirements:
An experienced technical team that can quickly resolve even the smallest requests and problems (there always are).
A fast, reliable network that can withstand DDoS attacks.
Reliable dedicated servers that can host game servers.
Experienced, proactive and reactive technical teams
The real technical challenge for ZQSD Productions teams is managing the network for more than 500 people (players, management, press, visitors) who must first download 80GB of game each, within 30 minutes of installation — then maintain minimal latency for the games.
In addition to this, e-sports events get hit repeatedly by DDoS attacks. With several network and security engineers, we set up local networks that include more than 60 switches, the network core, routing and anti-DDoS protection in less than a day.
Several necessary tools have been developed throughout the ZLAN:
An ultra powerful cache server that enables multiple users who download the same file on the internet to actually download it locally, with optimal speed.
An RTMP.ME that enables multiple broadcasting of feeds on external platforms.
In-house production tools for automating various types of hardware and software.
Game <> Production linking tools for automatic data transfer from games to broadcast.
Spectator <> Production liaison tools for transferring spectator data (surveys, questions, interactions, feedback automatically injected into the broadcast).
Player/Stats <> Production linking tools for transferring player data (sensor feeds, results, logs automatically injected into the broadcast).
Internet and intranet sites.
A reliable network architecture that delivers an optimal gaming experience
Setting up a network for a LAN of about 100 players may seem easy, as it just involves connecting some switches, network cables, and other bits of hardware. In reality, ZLAN is a LAN with more than 80 streams, 11 completely different games, 200 players that require a perfect connection with minimal latency — and above all, protection against the growing number of DDoS attacks that have targeted e-sports events in recent years.
In 2021, every player had high demands in terms of network requests to view and interact on social networks, opening multiple streams, and chatting on Discord, Skype, Slack and more. Everyone wants to download all the games in less than a minute, as some are used to having up to 1Gbps at home easily with a fibre connection. We also need to take into account that the phones that need Wi-Fi for everyday use (when 4G connection is weak for many people at the event venue).
It is hard to understand that having this level connection in a room is a rare thing in France. A room of several thousand m² requires interconnections and backbone cabling that covers hundreds of metres, and several floors. The room's equipment was installed by an operator 5 years ago, and no-one has any control over the environment (it works and it's already good!). Once you take into account the players and the resource usage, you get an idea of the technical challenges we face organising a LAN of this scale today.
Stable, high-performance dedicated servers optimised for gaming
For this year's competition, we needed a lot of CPU and memory power on our servers. With Valheim and Trackmania, we needed a minimum of 128 game servers to be set up simultaneously for the knockout rounds. We estimated our requirements at about 96 cores with 4GHz and 500GB RAM. With our experience in terms of video games and the way the various servers are coded, we know that processor speed is the most important factor. Naturally, we opted for OVHcloud and their Game range to meet our power needs. We were also able to test 16 Game-1 servers exclusively, based on AMD Ryzen 5600X processors.
Our selection criteria:
Years of experience with OVHcloud, with a quick and efficient sales contact.
Stability under resource-intensive conditions — throughout all of our events, we have never had any availability issues!
Optimal server allocation, which is an essential factor for us as we work to very short deadlines for e-sports events.
The geographical position in France, close to our LAN event, with ample bandwidth that does not incur additional costs. This is exactly what we were looking for.
Last but not least, all of our criteria were met at a reasonable price.
Going further in the world of gaming and e-sports
In recent years, repeated DDoS attacks have ramped up on e-sports events, which means that an in-depth understanding of subtleties and requirements linked to online gaming is vital. DDoS attacks in the gaming world are very different from DDoS attacks that target a standard website.
Since we use remote servers, they must be just as protected as the LAN. However, the OVHcloud anti-DDoS Game protection is now one of the only anti-DDoS solutions to offer a seamless gaming experience. It has been tested during several Trackmania Cup competitions, with over 6,000 players playing simultaneously.
Anti-DDoS Game is also included by default on all Game dedicated servers. It has been developed entirely for and by OVHcloud teams, and has a wide community of users.
The OVHcloud teams have been honoured to support this e-sports season once again, with the events organised by ZQSD Productions.
On our website, you will find the range of Game dedicated servers based on AMD Ryzen Zen 3 architecture processors.