One of the most important questions for startups is how they can best use technology to achieve their business and growth objectives. The cloud is one use of technology that can provide cost efficiency, business agility and unlimited scalability. But there isn't one single clear path for cloud migration and adoption for startups.
All startups are different and have wildly diverse requirements depending on their industry vertical, geographic location, customer base and technical expertise. Some startups may still need to make their products work on-premises as well as in the cloud if they have customers in specific market sectors such as aerospace and banking that have sensitive data and strict data protection requirements. Other startups may be looking to deploy in the cloud after having built their solutions in the lab.
For example, a financial services startup will likely store sensitive information about its customers and be required to follow strict data sovereignty and retention regulations, which might need an on-premises datacentre or hybrid cloud. In contrast, a media startup might find its most important requirement is allowing customers to download enormous files at high speed from any geographic location, which is more suited to public cloud. 
In a Forbes article about the biggest cloud computing trends in 2021, futurist and technology author Bernard Marr says there is no one-size-fits-all cloud solution. "Choosing between a public, private, or hybrid cloud environment has proved challenging for some organisations," writes Marr. "Each route offers advantages and disadvantages when it comes to flexibility, performance, security, and compliance. But as cloud ecosystems have matured, many have found there's no magic one-size-fits-all solution on the shelves. " 
Writing about six key steps for planning a cloud strategy, Elias Khnaser, VP Analyst at Gartner, says organisations need the cloud but advises them to tailor their migration depending on their specific needs. "For some organisations, the long-term goal may be to move all applications out of their datacentres. For others, it may mean moving a subset of applications to the public cloud," he says. "Regardless of the approach, it is important to prioritise investments to advance the organisation's use of cloud services". 
Startups or small companies dealing with custom or legacy applications may also find that they lack the technical expertise to properly manage their ideal configuration in the cloud. Forbes Technology Council member Chris Barbin believes that although there has always been a shortage of "great tech talent", the increasing complexity of cloud will make it even more difficult, and expensive, to find people with appropriate skills and experience.  
In a Forbes article, Barbin says it's not technology or cloud products that will differentiate between organisations' offerings, it will be access to tech talent that is able to help them properly customise cloud projects. "It's never been easy to find great tech talent, but it's getting harder, especially as cloud platforms, data and security become more complex and critical to business success," writes Barbin. "They have to work with cloud solutions from a growing assortment of vendors, customise them to meet their industry-specific needs and tie them together into seamless systems that can evolve quickly."   
Creating a cloud strategy that's right for your business 
Although public cloud is the perfect starting point for startups because of the agility and flexibility it provides, our experience here at OVHcloud is that companies are finding budget savings by customising their environment.  
Take MDDV, which is a unique team of IT experts that provides management, support, consulting and IT security services to more than 500 companies and institutions globally.  Paweł Ufnalewski, MDDV's CTO, says that 40% of the migrations it carries out are for customers moving resources away from pure cloud services to hybrid solutions, which combine dedicated servers and the public cloud.  
"Moving away from the serverless platform has allowed one of our clients to reduce monthly infrastructure costs from $20,000 to $8,000", says Ufnalewski. "We architect a more efficient and secure alternative to cloud-based services with OVHcloud Dedicated Servers. The key is to work closely with the customer's team and select the best hardware." 
Cloud adoption continues to grow rapidly but many organisations are realising that there are significant advantages to re-evaluating their cloud plans to ensure that they are deploying the best technology solution for their business needs. In the vast majority of cases, this is not a one-size-fits-all solution.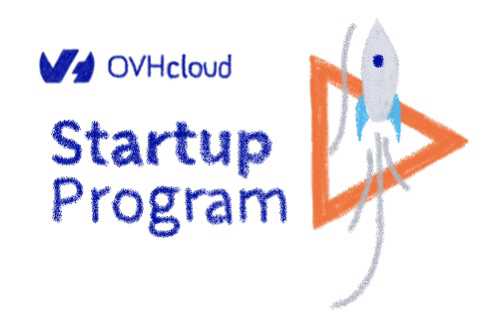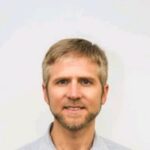 Philip has been working with startups for the last 20 years within the VC, technology transfer and business incubation industries. He has accreditation as a mentor and business coach with Mentors and Business Coaches International and currently leads the OVHcloud Startup Program globally. OVHcloud is a leading European hyperscaler and pure-play cloud provider.