Many large enterprises choose to operate a multi-cloud strategy—defined as using two or more different cloud providers—which allows them to pick and choose the ideal cloud solution for each of their business workloads. However, these same benefits are also available to smaller companies and startups, with the right approach.
Developing a multi-cloud strategy will provide your startup with the most appropriate tools at a price that suits your budget, giving you the best possible chance of success. 
Here are three reasons why you should consider a multi-cloud strategy:
1. Multiple clouds mean you dictate which technologies to deploy, not your vendor 
 All cloud vendors are at differing stages in their technology offerings and roadmaps, and they have their own priorities for introducing new services and upgrades. This means that if a business needs an important cloud feature or service which isn't a priority for their vendor, they could be left hanging around waiting for the vendor to catch up. In the modern fast-moving digital business environment, this delay can impact the growth and profitability of a business and allow competitors to step in and take advantage. 
For example, if a startup was launching a product where their most important criteria for choosing a cloud to host their application was disk drive performance, they would likely be surprised to find that the biggest cloud brands may not be their best option. 
Earlier this year, Cloud Spectator performed an analysis of latency and disk speed performance from the top vendors, and was surprised to find that OVHcloud outperformed the likes of AWS, Azure and Oracle for non-volatile memory express (NVMe), a new protocol for accessing SSDs. 
"OVHcloud simply outperformed everything else and delivered the fastest NVMe storage we've observed in the cloud market," the analysis revealed. "OVHcloud VMs cost substantially less while putting out superior raw performance numbers to rival matches. In short, OVHcloud hardware gave both the best economy and performance." 
2. Multiple clouds diversify your security footprint
From a security standpoint, multi- and hybrid-cloud environments can aid disaster recovery procedures and reduce the likelihood of complete system shutdown from a cyberattack. However, multi-cloud also demands a whole new security approach to ensure all parts of the chain, across different cloud providers, is secure. 
One multi-cloud security challenge is around authentication and access control. In this CIO.com article, Jim Reavis, CEO of the Cloud Security Alliance, says organisations need to ensure the cloud services they choose are compatible with open standards for identity. "Common challenges across all multi-clouds are providing seamless access to cloud services to users based upon their default credentials, maintaining least privilege access across all clouds, and keeping up with risk assessments and vetting of additional cloud services," he says.
According to ZDNet, many large organisations are still reluctant to trust the cloud with their most sensitive data. Choosing a hybrid-cloud strategy allows them to protect that information in their on-premises datacentre. And this trend towards hybrid cloud has been accelerated by the pandemic.
The article cites a 2021 study by analyst Forrester and IBM in support of this, which discovered that despite the hype, companies still want to maintain some control. "The push to public cloud has not stopped investments in on-premises infrastructure… Organisations require flexible, open IT, while maintaining secure delivery and high performance. A hybrid-cloud strategy can offer firms better control of their sensitive data and where it resides during uncertain times." 
However, for startups and smaller companies, running an on-premises datacentre is likely to be prohibitively expensive. The solution is to find a cloud vendor that offers the best of both worlds. 
This type of flexible approach means that these companies are able to shift to the cloud in a way that suits them best, running an application, workload or data on any cloud—public, private and hybrid—based on their individual technical requirements. 
 3. Multi-cloud saves you money 
 Multiple clouds can enable organisations to pick the most cost-efficient technology for their workloads. 
When starting your cloud journey there are many decisions to be made. What is the best location for your data? Which equipment is needed? Which other services and contracts will give your business the best chance of success? 
A multi-cloud strategy allows startups to control their costs and stay on budget. It means you can choose the vendors offering the best value for the specific services you need.  
In addition, if your cloud vendor's technology is based on open standards, they will avoid proprietary technologies that lock you in as a customer. This makes it possible to move to another cloud provider should they offer more attractive services. 
According to Forbes magazine, for cloud success multi-cloud isn't an optional extra, it's a requirement. The article states: "The cloud is here to stay, and it won't be long before every company is using multiple clouds in their environment. Taking a step back now and developing a multi-cloud strategy will ensure that your organisation delivers the promised business benefits of the cloud as quickly as possible."
Summary
A multi-cloud strategy gives startups the flexibility to cherry pick and take advantage of the best services from different cloud providers. They can take advantage of innovative new features from the marketplace and avoid being locked-in to and reliant upon the roadmap of a single cloud vendor.
Multi-cloud across different providers can also offer greater resilience and redundancy, but startups need to be aware of the potential security and interoperability challenges too. A multi-cloud approach also gives startups greater control over cloud costs, with the ability to place workloads with vendors that offer the best value.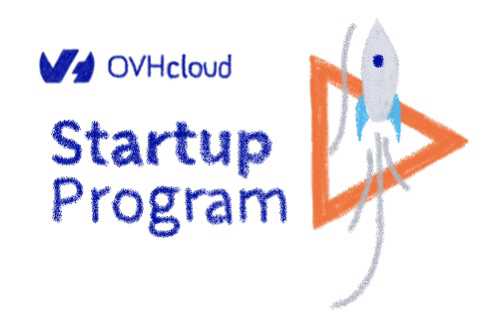 With OVHcloud, our customers have had success using multi-cloud solutions with on-premises systems, combining the security, compliance and visibility benefits of on-premises with the scalability of public cloud.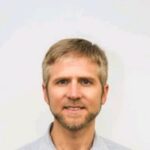 Philip has been working with startups for the last 20 years within the VC, technology transfer and business incubation industries. He has accreditation as a mentor and business coach with Mentors and Business Coaches International and currently leads the OVHcloud Startup Program globally. OVHcloud is a leading European hyperscaler and pure-play cloud provider.