For startups, this is a time of opportunity. Not long ago it could take years to turn a good idea into a working product. These days, cloud applications can be created and distributed to millions of users within a matter of hours. 
The challenge, however, particularly in terms of complexity and interoperability, comes as companies increasingly move to multi-cloud and hybrid cloud strategies that use more than one cloud provider and may contain a mix of private and public cloud, as well as on-premises. According to analyst Gartner, 81% of public cloud users surveyed said they are working with two or more providers.
Startups want to be able to maximise their existing cloud investments while having the flexibility to take advantage of innovation and new cloud services as they arise. Different cloud providers have their own specialisations and now recognise that they need to work with each other in order to provide their customers, be they global enterprises or startups, with tools that enable cloud interoperability. 
Accenture claims interoperability is an "essential element" in enterprise cloud strategy to avoid vendor lock-ins, ensure business continuity and navigate through fluctuating workloads. It says: "At its core, interoperability requires shared processes, APIs, containers and data models across the multi-cloud environment to enable communication between application components."
Deloitte also says multi-cloud and interoperability are a necessity for cloud providers today. "Public cloud providers are becoming more accepting of the fact that most of their customers are going to move to multi-cloud, or leveraging more than one public cloud," says David Linthicum, chief cloud strategy officer at Deloitte Consulting in a Protocol article. "This means that cross-cloud tools and technology will arise, allowing public cloud customers to mix and match cloud services to leverage best-of-breed cloud services." 
If you're a small company or startup in 2021, it's likely you're already using several cloud services. As you grow, it's important your systems remain interoperable so you don't have to compromise when it comes to choosing the best services for your business, from the most appropriate vendor. 
Unfortunately it's not all plain sailing. Multiple clouds increase complexity, and technical skills from one platform are not necessarily transferable to another. This means companies should ensure they work with cloud partners that are willing and able to interoperate with other brands and participate in open projects. 
One key way of avoiding interoperability issues is by working with vendors that support initiatives such as the Open Compute project which for the past decade has been trying to do for hardware what open source has done for software – improve collaboration and produce better products for all users.  
Another important piece of the interoperability jigsaw is Kubernetes, an open source initiative that is making some progress at 'containerising' applications so they can theoretically be moved between different cloud services. Unfortunately, there are still issues when it comes to different vendors using different versions of the platform, which in itself creates interoperability issues. 
The Cloud Industry Forum also warns: "Cloud services that rely heavily on bespoke or unique proprietary components may impact your portability to other providers or in-house operations. This is especially true if applications have to be re-architected in order to run on a service provider platform."
How OVHcloud supports interoperability  
Here at OVHcloud, we are committed to allowing our customers to innovate by bringing together an ecosystem of partners who use our transparent, reversible and interoperable cloud. 
We use open source software to support our users as their needs evolve, providing them with cheaper and more flexible solutions. OVHcloud is a member of the Open Invention Network and we have agreed to pool our Linux patents to protect the open source operating system from legal action. Sharing all of our software patents demonstrates our commitment to defending open source values and protecting a shared heritage. 
OVHcloud is also a founding member of Gaia-X, an initiative to build a European digital ecosystem and a data infrastructure based on openness, transparency and interoperability.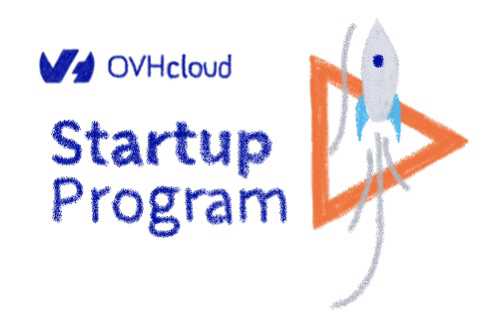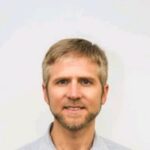 Philip has been working with startups for the last 20 years within the VC, technology transfer and business incubation industries. He has accreditation as a mentor and business coach with Mentors and Business Coaches International and currently leads the OVHcloud Startup Program globally. OVHcloud is a leading European hyperscaler and pure-play cloud provider.