Perhaps the last few years have not really been any worse than other times in history, but it certainly seems like we have had to weather several major storms in quick succession. With any storm, how prepared you are is certainly going to help but even more important is what kind of craft you are sailing on in that storm. If you are using a surfboard then a storm is just what you have been waiting for and preparation is making sure you don't miss the storm completely and then, assuming you manage to catch that once-in-a-lifetime wave, that you survive the speed and power of that wave. If you are in a rowing boat, then preparation may mean moving into a harbour or other quieter waters before the storm hits so that you can weather the storm and then venture out again when the storm is over. Or, perhaps it is selling the rowing boat and buying a surfboard so that you can maximise the storm opportunity.
Entrepreneurs and economic turbulences
Entrepreneurs must make similar decisions about their startups (or scaleups) when faced with economic turbulence created by pandemics and global economic downturns. Referring to the above analogy, startups are smaller and more agile than big businesses and can therefore make decisions to harbour-up or move into quieter waters more easily than big businesses can. Likewise, startups can also transform or change their shape in response to the turbulence – commonly known as a pivot in the startup ecosystem – more easily than big businesses can. Either way, they still need to be aware of the coming turbulence and respond and be prepared.
My money would be on startups rather than big businesses in turbulent times because of this agility. It gives them the potential to adapt and grow despite the challenges. They can still be hiring people when big businesses are laying off thousands of employees. Entrepreneurs are also very resourceful people. They see problems as opportunities. Like surfers, they get excited by storms. They have the ability to create something out of what to others may see like nothing. But they certainly don't do it alone. Just like surfers can't catch waves sitting on the beach, entrepreneurs can't really start businesses by just sitting and working in their garages. They must get out of the building. They must understand what is going on in their market. They need to be listening to their market. They need to understand the needs of their startups and know where to get the right help or resources at the right time.
Leveraging business incubators and accelerators
Where do entrepreneurs go get advice, access resources or generally weather storms that come their way? Some of the options are business incubators and business accelerators. As I said, entrepreneurs need to get out of the building and one of the best ways to do this is to use the services of a business incubator which can provide space at affordable rates, business services, and most importantly, access to networks. These networks will include other entrepreneurs as well as potential employees and investors. Business accelerators provide other benefits through structured programmes that assess the business readiness of participants and prepare the best ones to engage with investors at the end of the programme.
Introducing OVHcloud's Fast Forward Accelerator
OVHcloud is still firmly connected to its entrepreneurial roots despite being a listed company – the company founder, Octave Klaba, is Chairman of the Board and actively involved in the future technology innovation of the business. As a result, we have a vision to empower entrepreneurs to achieve their ambitions through the OVHcloud Startup Program. The Startup Program provides scaleups and startups an accompanied journey onto our cloud that includes up to €100k of free cloud credits and 1-on-1 time with our engineers. In addition to this, we have also launched our own storm-weathering offering: the Fast Forward Accelerator.
Fast Forward provides a go-to-market offering that will help accelerate our members despite the current economic conditions. As shown in the diagram below, Fast Forward includes increased visibility for our members through our Shine On programme, 1-on-1 mentoring to solve cloud and business challenges through Mentoring for Startups, access to relevant content to accelerate growth through our Content Hub as well as access to market and funding through our Showcase events. Showcase events bring our startups and scaleups together with venture capital companies, industry, and other ecosystem enablers to create the connections required to access funding and business opportunities.
Core Startup Program
Fast Forward Accelerator

€100k free cloud credits

Up to €100k free cloud credits to spend on our public cloud and hosted private cloud solutions.

Personal touch

This is what makes us unique and is at the heart of what we offer. 1-on-1 time with a manager in your region to help you maximise the benefits of the Startup Program and OVHcloud's secure, open standards-based data sovereign cloud.

Visibility (Shine On)

We provide free personal visibility on social media to all new members.

Mentoring for Startups

Receive 1-on-1 mentoring from our internal mentors to solve your cloud or business challenges.

Tech Traction

Up to 20 free hours 1-on-1 with an engineer as well as access to our business support for free. Work with our Sales team to get personal quotes and faster product activation.

Access to market & funding (Showcase)

We know you need help finding funding and more customers. Our Showcase events get you in front of VCs and potential business partners.

Content Hub

Access relevant content to solve your cloud challenges and your business growth needs. The Content Hub provides a central location to find all of our helpful content.
Startups like CUX.io, Combigo and Super Protocol are already enjoying the benefits mentioned above that the Fast Forward Accelerator offers.
Join the OVHcloud Startup Program
The Startup Program is not the only way OVHcloud can "shelter" your scaleup or startup during the economic downturn and beyond. Our excellent price/performance and broad cloud solutions offering means that you can go much further with your cloud credits while in the Startup Program and build a plan to better manage your cloud costs for the long-term and therefore extend your runway and boost your valuation too. You can find out more in this cloud costs blog article.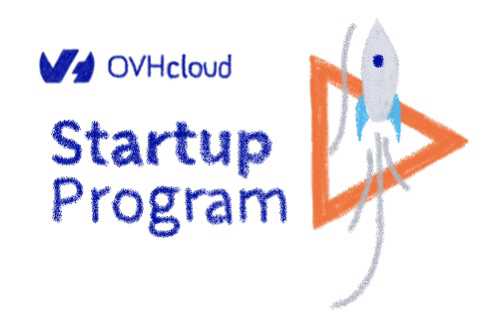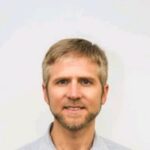 Philip has been working with startups for the last 20 years within the VC, technology transfer and business incubation industries. He has accreditation as a mentor and business coach with Mentors and Business Coaches International and currently leads the OVHcloud Startup Program globally. OVHcloud is a leading European hyperscaler and pure-play cloud provider.