We've come a long way from the transactional-only, revenue-above-all partner programs placed low on the list of most organizations' priorities. In the past, partnerships were an afterthought and only input factor of revenue generation, but not in the center in driving innovation and decision-making. This makes a lot of sense since partner programs were centered around transactional models and lead generation only.
Throughout the mass adoption of the internet in the late 90s companies expanded technology's reach and accelerated sales like never before. As technology evolved into cloud environments and 'born-in-the cloud companies', the partnership channel evolved with it, expanding its definition. The modern-day partnership is really an umbrella centering around solutions and services. Partners can take many forms including resellers, integrators, MSP's, influencers, and more.
In today's complex solution and services-based environment, most companies are undergoing a major paradigm shift that puts partners right at the heart of their business model. The reason is that only a well-diversified ecosystem of loyal partners can fulfill the complex requirements of customers expanding beyond the IT department than any one company could manage on their own.
However, today Partner ecosystems are a major success factor. In some cases, it may even be the biggest one.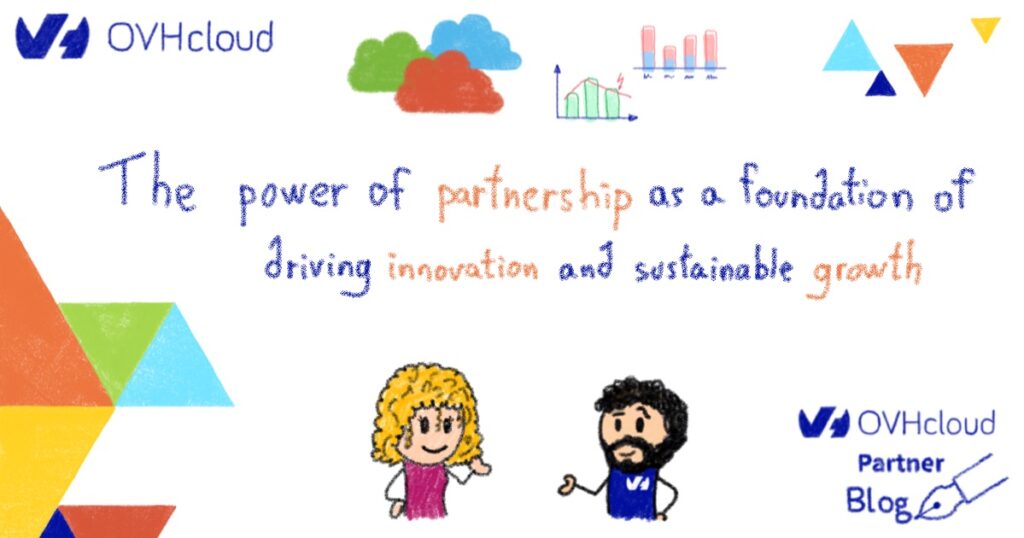 Making the case for a Partner-centric organization
As a result, there is no question that a strong and vibrant Partner ecosystem is needed for a company like OVHcloud to be successful in market. In order to achieve that, OVHcloud — and its partners — are jointly involved in all stages of the customer lifecycle. OVHcloud's main objective is to help our customers bring their ideas to life. To do this, we offer them the freedom to build their most ambitious projects in a secure, compliant and sustainable cloud environment. OVHcloud wants its partners to play a primary role in achieving this objective, and it's the partners who contribute to innovation development.
Innovation. Creativity. Transformation.
In becoming a partner-centric company, it's imperative in embedding partnering into everything we do at OVHcloud. Further along to cultivate innovation, it is important to have a good network of thriving Partners. Shared innovation at OVHcloud reflects how much we value openness and transparency. Our core values are trust, which helps us build solutions together, passion, which inspires dedication, teamwork with our partners, disruption to innovate and think outside the box, and responsibility, since we always hold responsibility for our actions. The same applies to industry-specific solutions. In every single industry, we want to go partner led. We want to make sure that we complete our cloud approach with partners, because we realize that we cannot do everything on our own. And we really want to offer the best of breed for the customer. A partner network allows OVHcloud to help partners innovate and build on top of OVHcloud. OVHcloud brings expertise as a cloud provider, while its partners contribute their own expertise.
What does Partner-Centricity mean?
Partner-centricity is a journey that evolves over time based on mutual values with the partner ecosystem. Also, it's all about building long-term partnerships. That's what we will assess in the following.
As a Partner-centric organization we want to put partners and the partner experience first in almost everything we do. The focus is on developing strong and positive relationships within our partner ecosystem. That takes work and dedication, but it's most certainly worth it. Partnerships in a partner-centric organization achieve an impact far greater than the sum of the individual parts.
So, what are the 3 key components we put in focus to build upon?
Organizational Alignment

To foster a cross-functional, companywide partner-centric culture.
Aligning OVHcloud goals with those of the partner ecosystem.
Considering partners needs as equally important as our own.

Sales & Technical Engagement

Identifying Partner complementary products and services to build innovative solutions.

Looking for creative ways to fill gaps in specific offerings to deliver on evolving customer needs to accelerate growth with leading-edge technologies and services.

Pipeline sharing to support Partner with technical and sales expertise.

Partner Enablement

To train partners the same way as we do with our own employees, in equipping partners to better meet customer needs by investing in certifications and joint capabilities.
Open communication to create a great partner experience, sharing all critical information along the partner lifecycle.
Human relationships with Partners are at the front and center.
The Path to Partner Centricity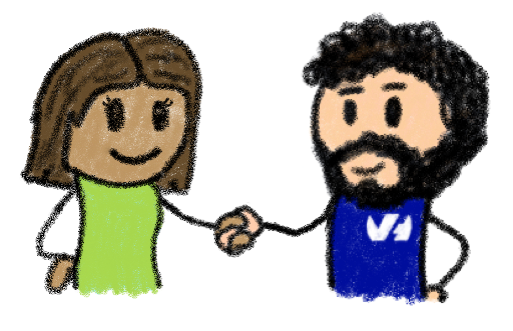 Let's consider why we put the key components in focus to build a partner-centric program. The initial decision was obviously do we want to be Partner-centric, or just partner-focused? Building a partner-centric organization isn't easy, and it takes time.
It's an ongoing process and the aphorism clearly is
The Path is the Goal

Mahatma Ghandi
Embarking the journey requires to be open for change and adjustments.
Is it worth it?
Yes.
In addition, it is clearly in line with OVHcloud's company's values. We had to consider as well whether our current partner ecosystem is ready to move along this route with us. The primary questions that came up were:
How well do we understand our current partners?
Do we have a good glimpse of the partner lifecycle from onboarding to maturity?
Are we focusing primarily on the Partner's competencies rather than Partner program levels to be able to solve the most pressing customers challenges?
What are the partners we want to engage with in the future? Keep in mind to create a partner-centric culture, we need to get granular on the partners' organizations.
How to conduct ecosystem health checks: generating insights to better understand the existing partnerships and their current situation.
What are the trends and opportunities in the ecosystem that promote collaboration? Are there any obstacles that may derail a partnership?
In conclusion partnerships are not static. As a Partner-centric organization we are constantly generating partner insights to identify opportunities for improvement and innovation. Like a natural ecosystem, a partnership ecosystem is constantly evolving. The partnership journey is a marathon and not a sprint to be able to drive sustainable growth.
Never count on that the current state of an ecosystem as set in stone.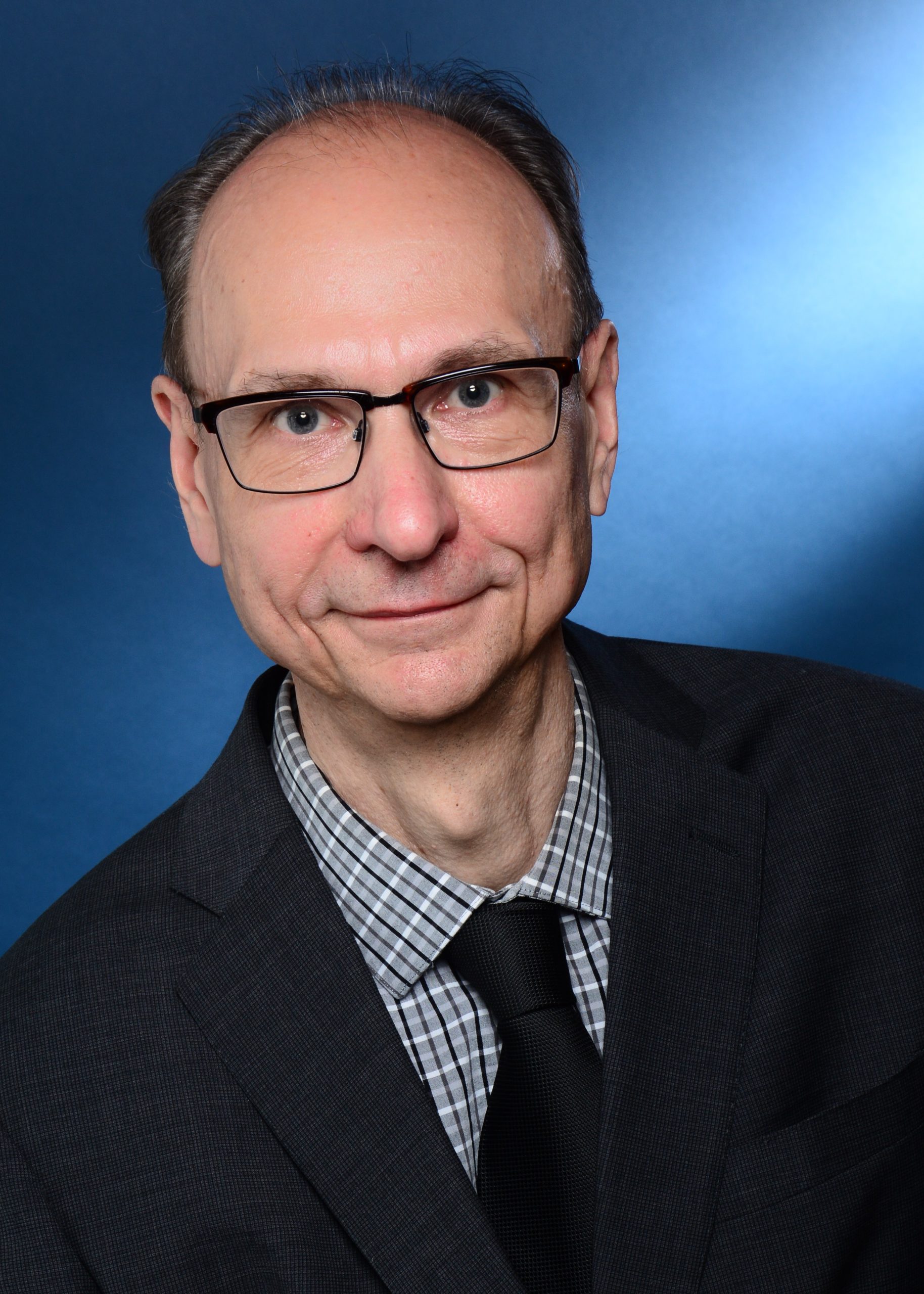 Juergen Wiese, OVHcloud Partner Program Manager for the Central Europe Region
Juergen has over 20 years of experience in the Partner Channel in various roles. He worked at VMware and Microsoft where he headed the development of global Partner programs from design to implementation and Partner Enablement from a technical and sales perspective. Juergen was also essential leading a professional services organization at Microsoft Germany.