Did you know that a server responding beyond 300 milliseconds (ms) strongly penalizes your e-commerce site?
Beyond 500ms of loading time of your site, you lose 10 to 15% of visitors per second, and this figure goes up to 25% on mobile phone.
In addition, an exponential resurgence of cyberattacks has been observed in recent months, which jeopardizes poorly maintained and poorly protected CMS ecosystems.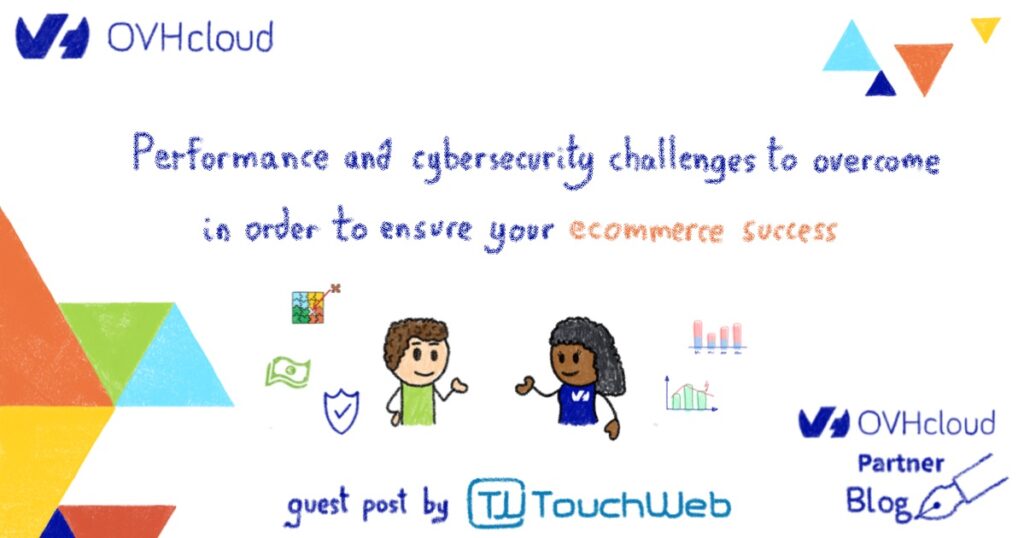 If you are an e-merchant and you do not benefit from the services of a professional and proven managed service provider, it is very likely that your site will have harmful short and long-term security flaws, and that you will lose money due to insufficient performance.
Here's why:
Insufficient TTFB (time to first byte) – Insufficient performance leads to SEO issues. Search engines will always favour sites that have a fast response time.
Poor user experience (UX) – Page loading speed while browsing is critical to limit the number of users who leave the site because of slowness.
A waste of time on the back office – Server performance considerably impacts the productivity of the teams working on the back office of your store.
Your criminal liability engaged – Security breaches expose potentially sensitive customer data, such as bank details, automatically putting you at odds with the GDPR, the General Data Protection Regulation.
Absence of BCP/PRA – Absence of business continuity and recovery plans (also known as BCP/PRA, aimed at restoring your services in the event of physical server failure, hacking or critical errors unsolvable within acceptable deadlines), puts you in a situation where your online sales can be suddenly stopped for sometimes quite long periods.
How can you get support?

Specialized in Prestashop, Woocommerce and Magento environments based on OVHcloud's baremetal infrastructures, our partner TouchWeb, responds to these issues by offering you the peace of mind of a high-performance and completely secure e-commerce site.Surrounded by a network of qualified professionals, TouchWeb also supports complex overhaul projects of aging CMS, to give them a new lease of life.
Since 2017, TouchWeb artificial intelligence has been proactively monitoring more than 400 servers and 200 e-commerce sites, and their clients' sites have an average TTFB of less than 300ms, sometimes as low as 19ms. Because your data needs to be preserved unconditionally in accordance with Article 32 of the GDPR, their disaster recovery plans are guaranteed. Lastly, in the model they propose, you are billed directly by OVHcloud for the physical server and TouchWeb only invoices services related to outsourcing.
What are the key selling points of this solution?
Price/performance ratio – OVHcloud offers the best price/performance ratio on the market, with a wide range of products to meet all customers' needs, and the most efficient physical servers in the world on the VSB/SMB market.
Non-obsolescence – TouchWeb strives to offer the latest generation servers made available by OVHcloud in order to always guarantee the best technology at the best price.
Local datacenters – 20 active datacenters in Europe, including 16 in France, allowing resilience without prohibitive cost.
Since 2008, TouchWeb has supported more than 170 customers in their infrastructure migration and redesign projects, relying on OVHcloud baremetal infrastructures. Thanks to its in-house automated tools that required several years of research and development, TouchWeb expertises allow optimal performance and minimize your cybersecurity risks.