Cloud infrastructure used by customers today is increasingly more diverse and complex with over 80%1 of organisations already adopting a hybrid or multi cloud strategy. This more discerning approach enables IT departments to select the most optimal environment for each of their workloads or databases. But it does expose significant challenges and difficulties when defining and implementing a move to cloud strategy.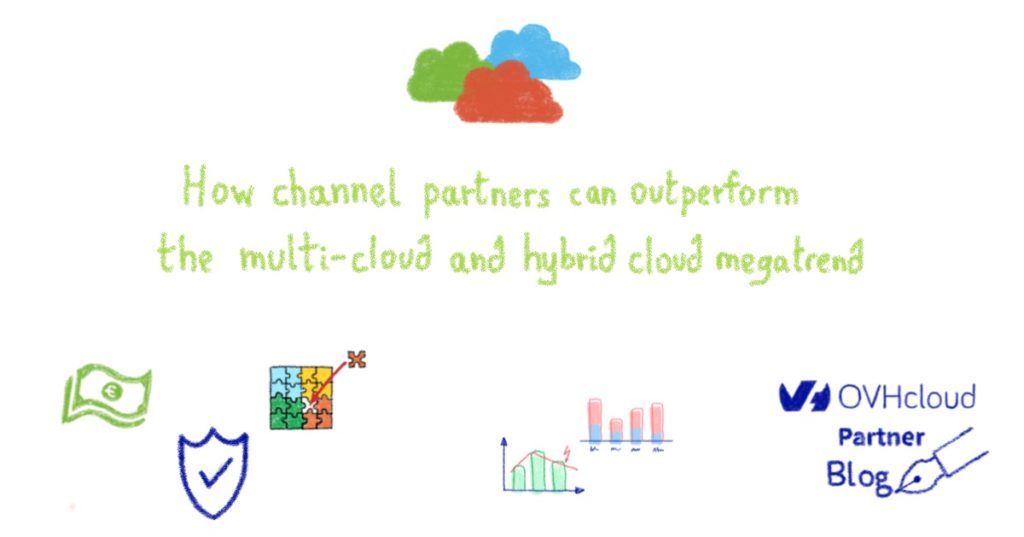 The good news for IT resellers is that 74%2 of end customers agree either somewhat or significantly that the channel plays a crucial role in helping them overcome the increasing complexity of cloud migration. For resellers, the main questions to address are, "in the eyes of an end customer, what does an ideal trusted channel cloud provider look like" and "what's the best way to deliver against these needs"?
To answer these questions, it's essential to firstly explore what is driving cloud adoption and creating the complexity. There are many statistics that demonstration the rate of cloud adoption is accelerating. IDC, for example, forecasts that 42 Zeta bytes of data will be stored in the cloud by 2025, noting an accelerated shift to a cloud centric infrastructure at twice the rate as before the pandemic. To demonstrate the speed of growth, in a recent survey undertaken by CRN and OVHcloud2, 64% of respondents stated that more than half of their data will reside in the cloud in two years' time compared to 32% today.
Why Business Intelligence and Apps are driving cloud adoption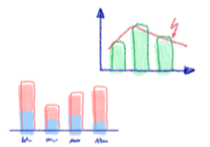 Respondents to the research survey, cited two main drivers behind the shift to cloud. Firstly, the need for more business intelligence and data analytics, which by nature requires flexible compute and data resources that can scale quickly, yet can be switched off when no longer needed to reduce unnecessary IT costs. Cloud is inherently favorable to fulfil this need unlike on-premises.
Secondly, the location of application users has changed since before the pandemic. Traditionally, staff would be primarily located in an office to access systems that were all contained within an office network. The growing popularity of a remote workforce has resulted in staff accessing systems and data off-premises. Equally, the recent growth in customer digital interactions and new online services is creating new applications. Enabling access to these workloads from the cloud makes a lot of sense from a user experience, performance and cost perspective.
Customers' main cloud strategy challenges
The growing trend of cloud adoption has proven over time that the benefits of improved IT scalability and agility by far outweigh the drawbacks. Customers are, however, still faced with overcoming several main challenges to truly deliver the full value of cloud.
1. Cost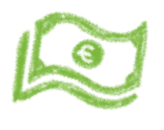 In our recent survey cost is still the primary issue, driven by complex vendor pricing structures, a lack of cost transparency and predictability. As organisations adopt a multi-cloud and hybrid cloud model, many struggle to obtain sufficient technical and commercial best practice knowledge across different providers and platforms to optimise their cloud estate.
Predicting the costs for data storage and access has also become more difficult. As many IT leaders have experienced, the initial ROI for a cloud solution may be compelling, but as the solution matures accurately predicting and budgeting for future costs is a significant challenge due to a lack of price transparency and growing ingress charges.
2. Data security and compliance

The types of data organisations store in the cloud has changed. Customer interactions have become a digital, online experience, collecting more personal data, which in turn is being used in business analytics tools to enhance the customer experience and streamline processes. These more sensitive, personal data sets need to be treated differently to other non-personal data to ensure compliance with local data privacy and sovereignty laws. This is highlighted In particular between Europe and the US, where guarantees that data does not leave a particular jurisdiction is required.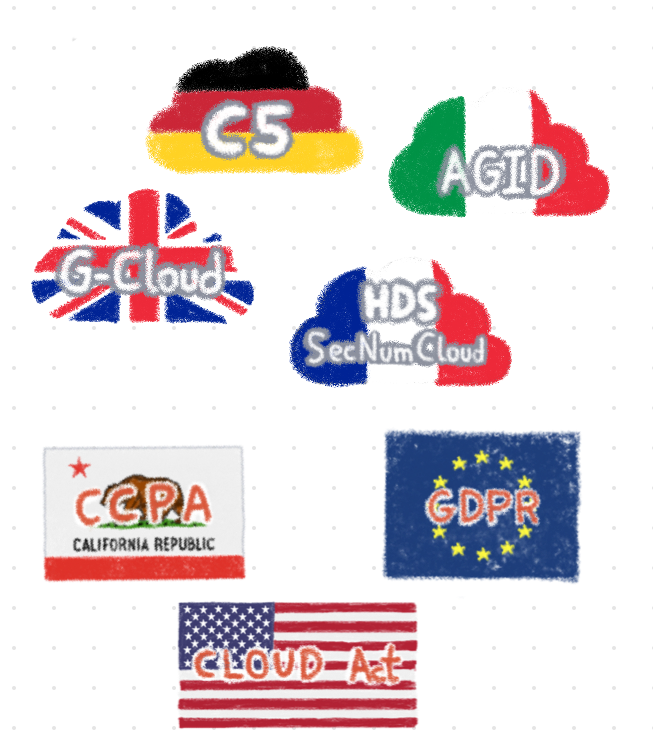 In addition to data localisation, to remain compliant with European data protection laws the cloud provider's head office is a factor. For example, if the head office is located in the US, it is governed by US Cloud Act irrespective of where the data itself is stored or processed.
3. Integration and application migration

The next most prevalent challenges highlighted in the survey were linked to concerns using open source versus closed source cloud infrastructures. This is echoed by the The State of the Public Cloud in the Enterprise, report by Contino (Oct 2020), in which 63% of respondents cited vendor lock in as a major concern. Perhaps due to a lack of choice or awareness of different cloud vendors, or for technical reasons, many end customers have procured cloud solutions using closed source technologies, which has inadvertently stifled their hybrid or multi cloud strategy.
There is an abundance of reports that highlight open source software are growing more rapidly than closed source, as organisations enjoy the benefits of being able to further improve ROI through greater software development, customisation and migration. In addition, it provides customers the freedom to migrate applications to improve performance or achieve a better price performance. Yet many
How channel resellers can accelerate their success
Today, the way in which end customers think about their cloud strategy and procurement process is very different compared to a few years ago. As organisations embark on their digital transformation strategy, they have learnt lots about the benefits and limits of cloud and how it can best work for them. Organisations understand not one cloud fits all and the need to adopt a hybrid-cloud and multi-cloud approach to their IT strategy. In summary, customers want to understand the various choices available to them.
As a result, customers more frequently need their IT value added reseller partners to help create and manage cloud infrastructure; co-creating solutions that leverage the benefits of hybrid cloud and multi-cloud, identifying ways to reduce costs such as suggesting alternative cloud providers, offering customer choice with multiple cloud vendors, offering additional services such as cloud audits, managing transformation projects and in-life support.
Channel partners who have adopted these themes into their cloud services to differentiate their business, enjoy improved customer loyalty and greater customer acquisition, showing a clear path to outperform the multi-cloud and hybrid-cloud megatrend.
To find out more, read our latest Research paper: Dream IT partner: What end users need most from their channel cloud providers.
OVHcloud-Research-Paper-Dream-IT-Partner

References
1 In 2021 (Flexera)
2 Dream IT partner: What end users need most from their channel cloud providers, CRN and OVHcloud
3 2022 State of Open Source Report, Open Source Initiative (OSI) and Perforce Software