The most popular video game franchises continue to appeal to gamers thanks to ever-increasing resources among publishers. Despite being up against big names in the market, more and more independent studios are also finding great success by tapping into new concepts. With faster release cycles, up-and-coming studios need to be flexible to compete with AAA games.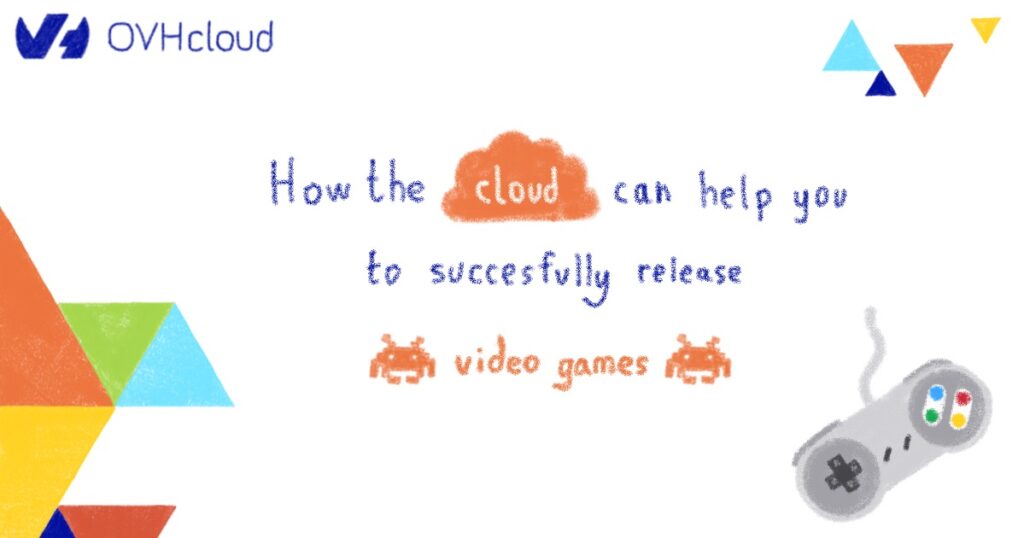 The fast-moving video game market
The gaming industry today represents a global market of more than $180 billion. The vast variety of video games and the increasing accessibility offered by multiple platforms, including the smartphone, mean that gaming is becoming more and more popular. This accessibility, coupled with improved graphics performance and high-speed Internet, makes online gaming a big attraction for gamers. The video game industry is also benefitting from the growth of streaming, e-sports and other emerging markets.
Skills and budget
Developing a video game is a collaborative process that brings together a range of different roles, and often includes a strict budget. Specialist skills in the development field is costly, so it's important to let developers focus on what they do best, while automating non-value-added tasks. Developing a game also requires agility to scale it in line with its needs and target, and in line with its established budget.
From development to launch
Before its official launch, a video game goes through different stages of development. Each design phase collects player feedback and/or identifies bugs and improvements. However, the launch of the game does not necessarily mean that the development is over – downloadable content, updates and bug fixes could still be added. During these stages, it is necessary to collect, store and process data in order to be able to use it effectively. This is also referred to as data processing.
Using the cloud to resolve game developer issues
Scalability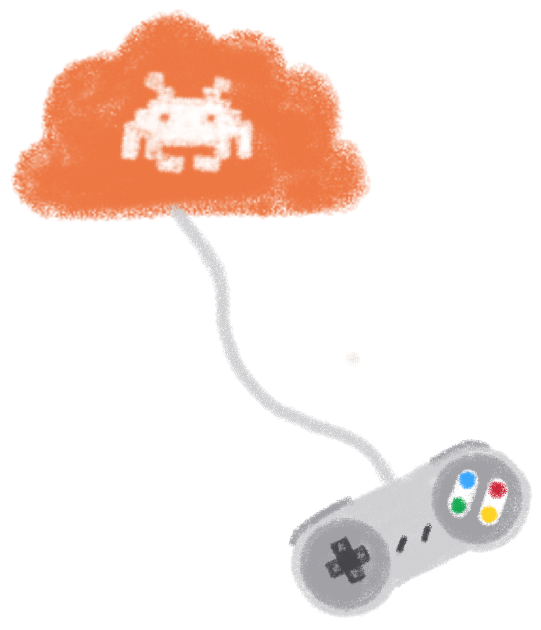 The cloud offers concrete solutions for a better use of resources and budget, but can also ensure more flexible development infrastructures and the smooth running of video games.
With cloud computing, you get a scalable infrastructure that can handle any requests – even the unexpected. The infrastructure adapts to development, not the other way around. It is the ideal solution for absorbing an issue such as sudden high traffic to a game server.
Cost control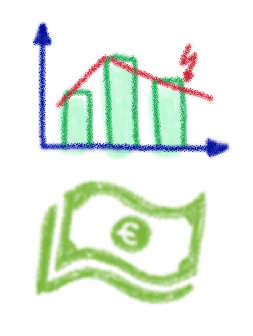 Rather than provisioning servers or additional resources, you pay only for the resources you need. The cloud billing system helps you manage your budget, so you can allocate it to what matters most in your projects.
Multiple solutions
With the Public Cloud, you get access to a number of solutions, such as storage, computing resources, machine learning, data processing, managed databases, and container orchestration. Use adapted solutions and APIs to automate all the time-consuming infrastructure tasks that are usually carried out by your teams.
Simplified deployment
The cloud facilitates the deployment of games across multiple platforms, such as computers, smartphones and consoles, without the need to maintain a separate infrastructure for each one.
OVHcloud cloud solutions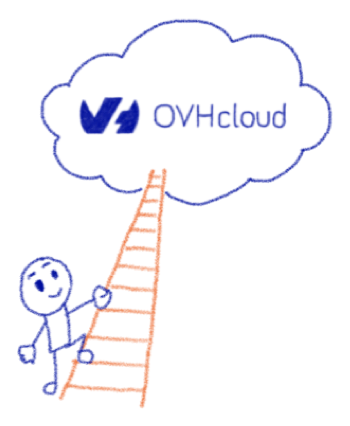 Using a cloud service provider like OVHcloud brings you large-scale solutions based on a globally distributed infrastructure. This is an essential element, both for international developer teams and for ensuring that users can play a powerful and reliable game regardless of their location.
A cloud solution adapted to every need
| | |
| --- | --- |
| Offering secure, high-availability, high-performance game servers. | Game servers range: supplied with anti-DDoS protection. |
| Managing an infrastructure, hosting games, for all uses. | High-performance Advance server range: with high-speed connectivity and advanced network and security features. |
| Accelerating video game development, improving AI. | AI and machine learning solutions: to make use of artificial intelligence. |
| Using databases without having to maintain them. | Database solutions: the most popular database engines, managed by OVHcloud. |
| Analysing and processing data. | Data Analytics solutions: analytics services for processing your data. |
| Developing more efficiently, automating tasks, and gaining flexibility | Managed Kubernetes solution: your Kubernetes orchestrator managed by OVHcloud. |
If you work in the gaming industry and you'd like to know more about the benefits of the cloud for your business, read our white paper!