The Cloud Computing Market is in constant grow and the pace of migration of IT workloads is expecting to drastically grow over the next few years.
Despite there is still a high percentage of traditional servers to support some IT services, the move into Private and Public Solution (Hybrid and Multi) seems the way most companies are more and more adopting.
Therefore, you should never ask yourself whether you should migrate to the cloud. The answer to this question is clear — yes. The question you should ask is "What kind of the cloud should I choose?"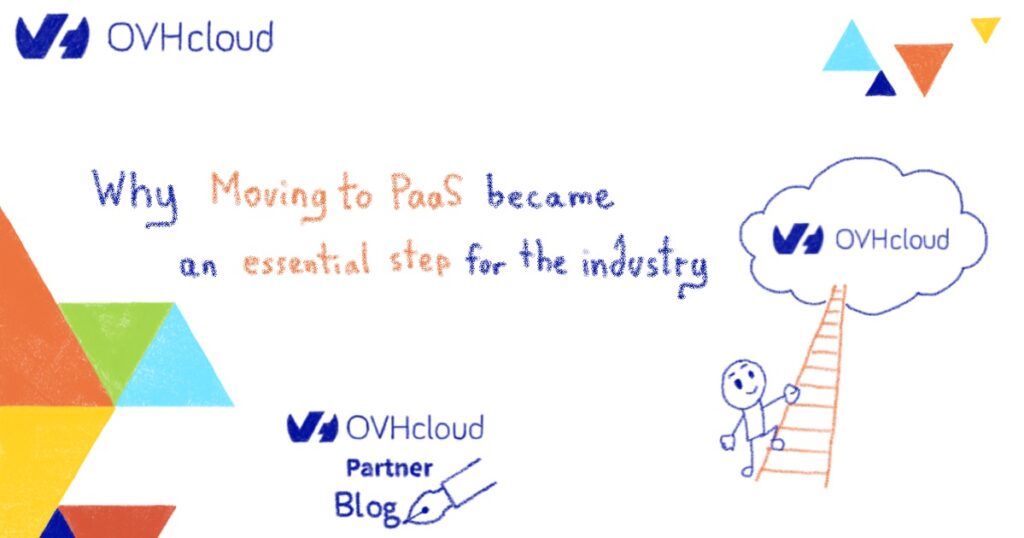 In a recent discussion with our Partner Ecosystem, we identified some key reasons why move to cloud is key.
The main reasons are:
Scale fast to support business growth
Increase IT efficiency
High availability and resilience
While three main barriers kept respondents from adopting cloud:
Cost and difficulty of migration
Security concerns
Concerns with regulatory compliance
All the above came clearly with first evaluation: there is a gap in the migration phase that shows how a lakh of IT & Cloud skills plays and important role. The first step could be a PaaS (Platform as a Service) to start adopting your IT to Cloud solution in a proper way.
What exactly PaaS is? also known as Platform as a Service (PaaS), provide cloud components to certain software while being used mainly for applications.
PaaS delivers a framework for developers that they can build upon and use to create customized applications.
All servers, storage, and networking can be managed by the enterprise or a third-party provider while the developers can maintain management of the applications.
The delivery model of PaaS is like SaaS, except instead of delivering the software over the internet, PaaS provides a platform for software creation.
This platform is delivered via the web, giving developers the freedom to concentrate on building the software without having to worry about operating systems, software updates, storage, or infrastructure.
PaaS allows businesses to design and create applications that are built into the PaaS with special software components. These applications, sometimes called middleware, are scalable and highly available as they take on certain cloud characteristics.
PaaS Advantages
No matter the size of your company, using PaaS offers numerous advantages, including:
Simple, cost-effective development and deployment of apps
Scalable
Highly available
Developers can customize apps without the headache of maintaining the software
Significant reduction in the amount of coding needed
Automation of business policy
Easy migration to the Hybrid model
When using PaaS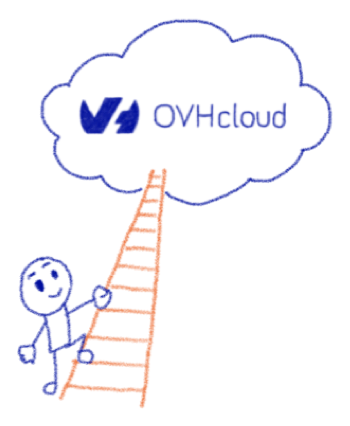 Utilizing PaaS is beneficial, sometimes even necessary, in several situations. For example, PaaS can streamline workflows when multiple developers are working on the same development project. If other vendors must be included, PaaS can provide great speed and flexibility to the entire process. PaaS is particularly beneficial if you need to create customized applications.
This cloud service also can greatly reduce costs and it can simplify some challenges that come up if you are rapidly developing or deploying an app.
Why System Integrator, MSPs, VAR are already playing an important role.
There is a clear indication that the next step to migrate, to adjust IT workloads, to adopt the internal IT to move to cloud is also thanks to a widely portfolio of PaaS solutions.
The Companies working for SMB to Corporate should leverage the move to cloud (IaaS Infrastructure as a Service) with the support of PaaS applications to start using Cloud app immediately.
In OVHcloud we already have Ecosystem of PaaS solutions hosted in our DCs able to support the organizations and our partner network to support their customers to immediately move to Cloud.
A specific path of the partner program is dedicated to this and OVHcloud is pushing his customer to adopt PaaS solution as fast as they can.
Some PaaS limitations and why OVHcloud could avoid those ones:
Data Security: in OVHcloud we care about apps and PaaS within our DC in a region you can choose with high availability and security zone under GDPR rules.
Integrations: Integration with existing services and infrastructure may be a challenge.
In OVHcloud we overcome this with our ecosystem of PaaS solutions ready and hosted in our DCs
Vendor Lock-in: Business and technical requirements that drive decisions for a specific PaaS solution may not apply in the future. If the vendor has not provisioned convenient migration policies, switching to alternative PaaS options may not be possible without affecting the business. OVHcloud operate as Open Cloud without any lock in inconvenient differently from other service providers
Moving to PaaS with our partners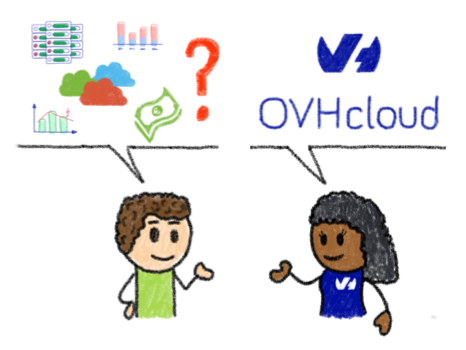 The move to cloud as said is no more a question of why but a question of when, therefore the choice of the provider where to entrust the Infrastructure is fundamental, and many companies does not have a sufficient skilled IT in staff, therefore before moving and use the PaaS service we suggest to contact one of our professional partners and ask them what the best solution is better suited for your business.