On Friday September 9, 2022, the thirteen edition of JUG Summer Camp took place, in La Rochelle, in France.
As speakers and sponsor, we are going to tell you how this 13th edition of JUG Summer Camp went.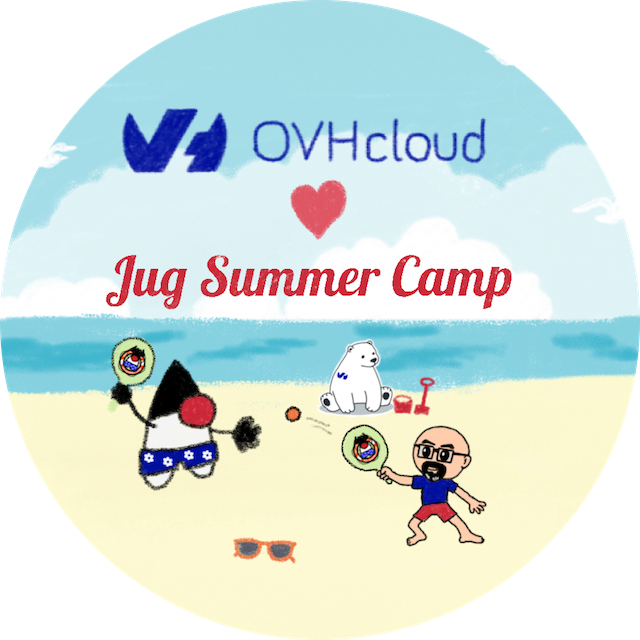 Few words about the conference:
250+ attendees
1 keynote
22 conferences
8 sponsors
---
OVHcloud talks
Eléa Petton & Stéphane Philippart – How about helping Captain Nemo classify sea monsters?
🇫🇷 Si on aidait le capitaine Némo à classifier les monstres marins ?
Abstract:

Artificial Intelligence, Machine Learning, Deep Learning, … We hear these terms every day, but what do they actually mean and how do we develop applications based on these concepts?
During this talk we will introduce you to the world of data and how easy it is, with the right tools, to embark on the adventure of data analysis and classification.
This talk will help developers discover how to develop learning applications and show that you don't have to be a data scientist to develop your own machine learning or deep learning algorithm. We will show you how to create your first notebook with JupyterLab to help you take your first steps. This will be an opportunity for you to dive into the discovery of the underwater world by developing a model to identify and classify the sounds of marine mammals.
Finally, we will see together, with Streamlit, how to develop an application using this model.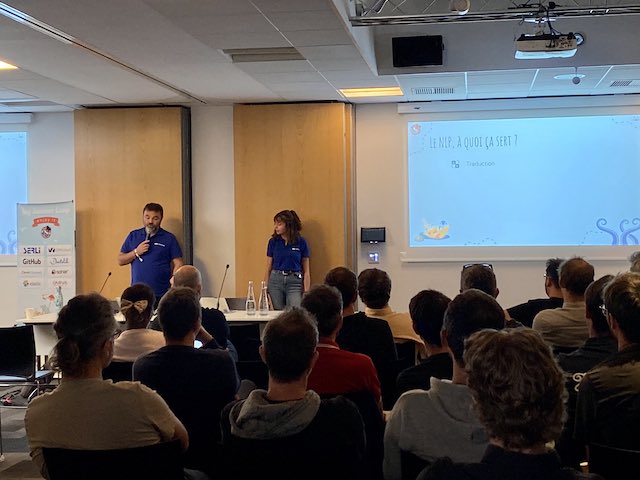 Stéphane Philippart – Open Source for everyone!
🇫🇷 L'open source à la portée de toutes et tous !
Abstract:
Open source, this word speaks to all developers. We all use these projects every day, but shouldn't we help them a little?_
During this talk we will see how to participate in open source projects as developers but not only. Indeed, open source is not only about code: it needs help on many levels.
We will see together, how to best help these projects. For that, I will explain how and why I took the step to dare to contribute to an open source project but also the difficulties I encountered. It will also be an opportunity for me to share some tips I discovered along the way and the mistakes I should not make in order to make your life easier when you start.
If, at the end, I have been able to make you want to start or to dare to ask yourself the question, then the bet is won!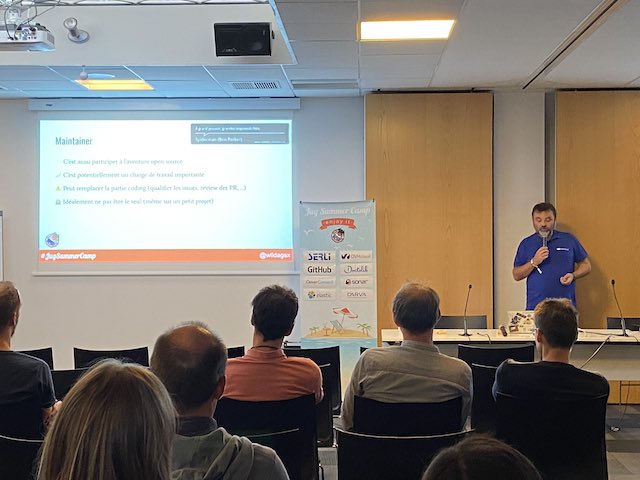 Our booth
Once again, it was an opportunity to meet many interesting people.
The Gabaky contest, was again a success.
One atendee won the Nintendo Switch with the highest score, congratulations to him!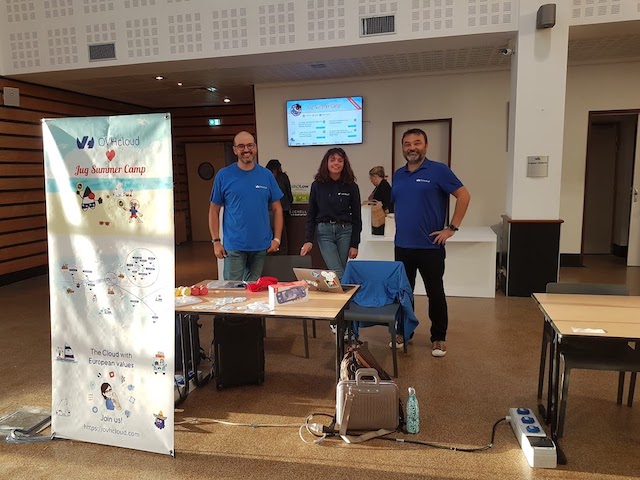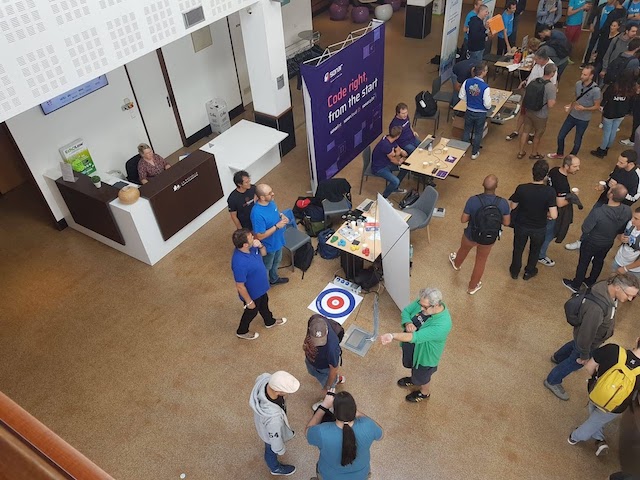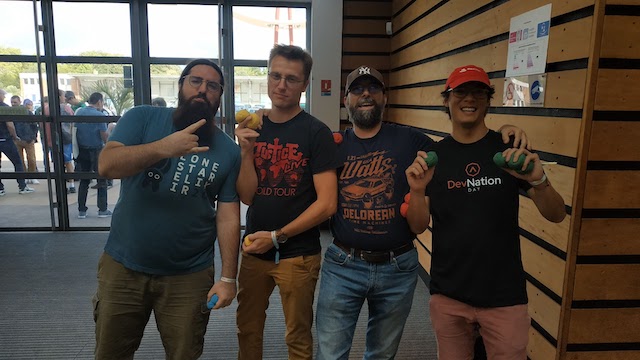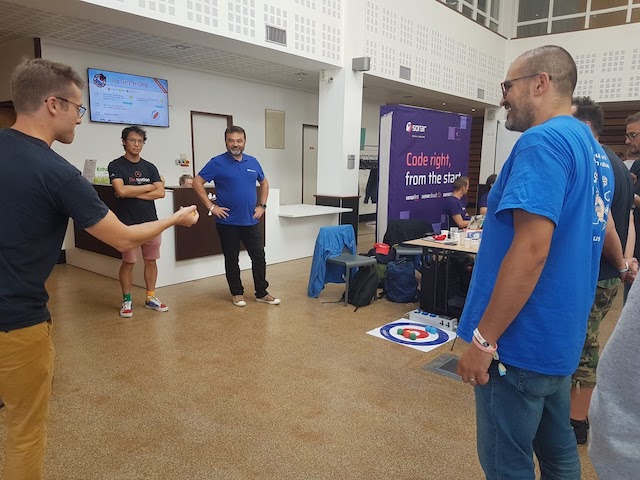 ---
Behind the scene
As a speaker
The JUG Summer Camp sounds like the conference of the "back to school".
For Eléa and Stéphane it was the first time they gave a talk as a duo and more particularly this talk.
Apart from a small technical problem at the last minute which was managed perfectly, everything went well and the attendees appreciated it and many questions came in at the end.
For Stéphane it was the first time he gave two talks, it is also an enriching experience … but tiring!
As a sponsor
The format of the conference allowed, for once, to take full advantage of the people present and coming to see us on the stand.
The Gabaky game, tested during the Sunny Tech, was a great moment of sharing with all the participants.
Can't wait to return next year!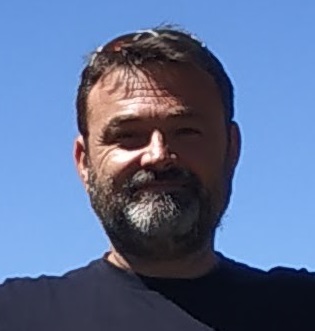 Once a developer, always a developer!
Java developer for many years, I have the joy of knowing JDK 1.1, JEE, Struts, ... and now Spring, Quarkus, (core, boot, batch), Angular, Groovy, Golang, ...
For more than ten years I was a Software Architect, a job that allowed me to face many problems inherent to the complex information systems in large groups.
I also had other lives, notably in automation and delivery with the implementation of CI/CD chains based on Jenkins pipelines.
I particularly like sharing and relationships with developers and I became a Developer Relation at OVHcloud.
This new adventure allows me to continue to use technologies that I like such as Kubernetes or AI for example but also to continue to learn and discover a lot of new things.
All the while keeping in mind one of my main motivations as a Developer Relation: making developers happy.
Always sharing, I am the co-creator of the TADx Meetup in Tours, allowing discovery and sharing around different tech topics.