The use of blockchain in different industries is accelerating. As new blockchain strategies emerge, the underlying technologies are changing. Blockchain services are now being utilised on top of cloud-based products and services. This is because Cloud technologies address many of the pain points associated with blockchain development. In this article we discuss the benefits of blockchain combined with cloud, such as workforce management, operational costs, and time-to-market release.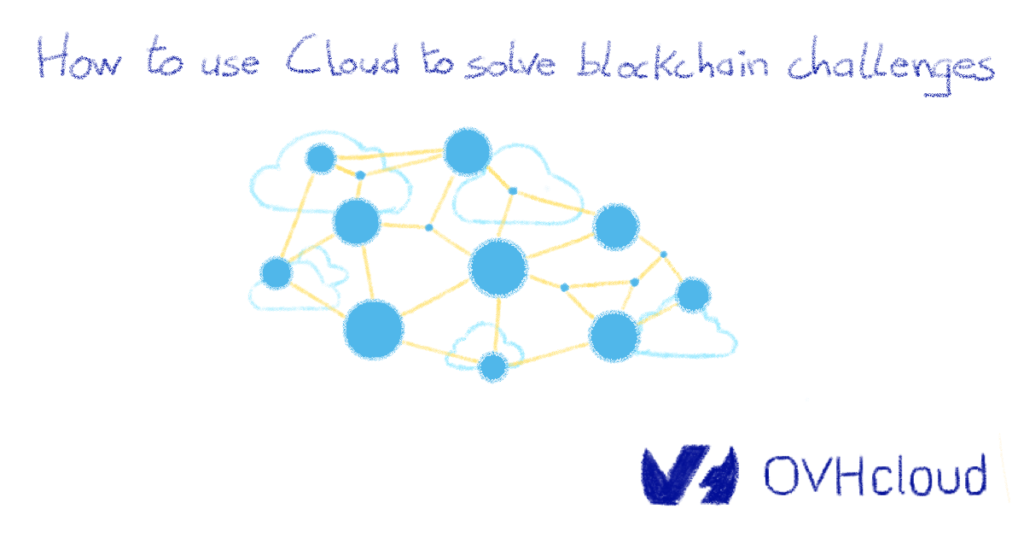 Choosing a cloud provider
Before we dig deeper into any discussion about underlying cloud technology, it is important to recognise the differences between cloud service providers (CSP). They may offer very different solution sets and not all will meet the needs of your ideal blockchain infrastructure.
When it comes to developing your blockchain infrastructure, hybrid and multi-cloud options are crucial, as they open the door to blockchain interoperability and decentralization. Some CSPs are multilocal, which is an advantage for the decentralized nature of the blockchain back-end. However, only providers with a large portfolio of implemented solutions are likely to offer both hybrid and multi-cloud networking services.
A cloud provider's stance on regulatory policies is also important. Not all providers will offer industry-specific compliance guidelines and data sovereignty regulations, such as GDPR within the EU. Some providers operate within these frameworks and are fully compliant. A provider might also offer the benefits of open-source solutions, which is a huge asset for interoperability, reversibility, and multi cloud strategies.
Very few cloud service providers offer their cloud products with no ingress and egress data traffic fees. These assurances are vital, as they are likely to save you money in the long run.
Cloud technology to power the blockchain industry
Cloud solutions appear to be the logical choice when it comes to powering your blockchain technology. There are a range of viable cloud technologies that cater to blockchain infrastructure requirements, including:
Bare-metal
A dedicated server gives the user total flexibility to design the software layer, so you get the control you need to design and manage your machine. With cloud-based bare-metal servers, the hardware is maintained by the provider. The solution is delivered with networking features such as enhanced public connectivity bandwidth options, and private vLAN connectivity, helping you meet clustering, and scalability requirements.
Additionally there are built-in hardware capabilities that are a great fit for enhanced blockchain security, such as Intel Software Guard Extension (SGX) allowing dedicated servers equipped with specific CPU chipsets for confidential computing based on hardware encryption.
Public Cloud
Public Cloud solutions are well-suited to the needs of blockchain companies. The technology's underlying bare-metal resources are shared with more than one business, on top of which the cloud service provider has built the product itself.
Public Cloud solutions enable users to increase efficiency through automation. For example, when using Public Cloud services hypervised via open-source software, such as OpenStack, users can – using the OpenStack CLI, Terraform, or Ansible – achieve this for VM-based automation and management.
There are also specialised orchestration tools like Kubernetes, with a fully managed master node layer and automations. This form of cloud-based infrastructure, known as Managed Kubernetes, is often used by blockchain developers because it decreases the time-to-market as well as the need for hardware maintenance. By harnessing this technology, DevOps talents can spend more time focusing on proper R&D.
Hosted Private cloud
Hosted private cloud platforms help tackle the pain point of shared resources. Unlike Dedicated Servers, which are Infrastructure as-a-Service (IaaS), Hosted Private Clouds are more likely to be Platform as-a-Service (PaaS) solutions. These clusters are equipped with specialised Hypervisor solutions, from companies such as Nutanix, and VMware. They specialise in building software that manages underlying infrastructure. These solutions include integrated, ready-to-use features offering capabilities such as infrastructure management and monitoring, custom virtualised networking, automation, plus disaster recovery and backup.
These solutions offer improved redundancy features, such as service uptime due to high availability. This improves fault tolerance as the product itself is designed with a minimum of two hosts. If one of the underlying nodes goes down, the overall infrastructure is still operable. In short, there is no single point of failure.
Cloud-based Platform as-a-Service solutions are best suited to the blockchain industry. More specifically, hosted private cloud products offer orchestration tools to develop private containerised environments. VMware and Nutanix offer orchestration products, such as Tanzu or Nutanix Kubernetes engine. These solutions are fully scalable, secure, and private.
Key considerations when choosing Cloud infrastructure
The use of Cloud in the blockchain industry is growing exponentially. Many cloud services and products support blockchain infrastructure needs – whether it's Bare-metal, Public Cloud, or Hosted Private Cloud solutions.
Choosing your ideal infrastructure provider for blockchain requires careful consideration. To make this easier we have devised a set of criteria that will help you assess the attributes of key suppliers:
Companies should choose a cloud provider based on key attributes, including:
| | | |
| --- | --- | --- |
| Criteria | What should you look for | Why is this important |
| Hybrid/multi-cloud strategy enablement | Interoperable solutions that enable you to interconnect different products and services. Including the ability to connect to solutions from other providers, as well as any on-premise or colocation setup. | Interoperable blockchain solutions open the door to higher decentralisation of blockchain networks as well as robust disaster recovery options. |
| Compliance measures | A contractual commitment to broad regulations such as GDPR, as well as sectoral compliance that meets the requirements of specific industries. | Regulations surrounding blockchain are likely to increase. Depending on your sector you may require industry-specific compliance certification. |
| Transparency in pricing | There should be no charge for ingress and egress traffic. | Put simply, ingress and egress traffic refer to data moving in and out of the cloud. Without a guarantee of zero charge, your monthly billing may become unpredictable. |
| Openness and reversibility | This should include the careful choice of cloud products that embrace open-source values. | This is crucial for future migrations, and multi cloud strategies, as well as decreasing business risk. |
| Security, scalability | Robust security solutions and tools, such as Anti-DDoS protection included as standard. Hardware encryption solutions such as Intel Software Guard Extension (SGX). Solutions built to be scalable from the ground up. | Companies working in the blockchain often deal with security threats which demands a robust security response from the infrastructure layer. As they grow, blockchain technologies rely on enterprise grade security to meet an increasing demand. |
| Service Level Agreements (SLAs). | Expect no less than a Service Level Agreement (SLA) of 99.9% infrastructure uptime. | The SLA provides consumers with a guarantee on uptime rates. This means the provider must compensate a customer for any downtime that may occur beyond the SLA agreement, improving the reliability of the overarching solution built for the end consumer. |
Blockchain and Cloud may well be a match made in heaven, but the combination requires careful selection and planning with your Cloud provider and a strong partnership to stay ahead of the challenges that are sure to come your way.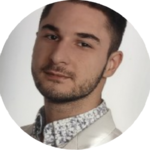 Omar Abi Issa is an award winning Blockchain Expert, with over 7 years of experience working with clients in the B2B SME/Enterprise areas. Specialising in helping tech companies with a strong focus on blockchain sector achieve higher performance and lower operational costs.