In this digital age, video content has become an essential part of any business's marketing strategy, offering an effective method of promoting a brand and its products. However, for small businesses, traditional video creation can be expensive and time-consuming, which means they often miss out on the benefits of video content. Luckily, artificial intelligence (AI) is now so advanced that small businesses can leverage AI video generator tools to create simple, cost-effective videos. In this article, we'll explore these solutions in more depth and see how they can benefit your business.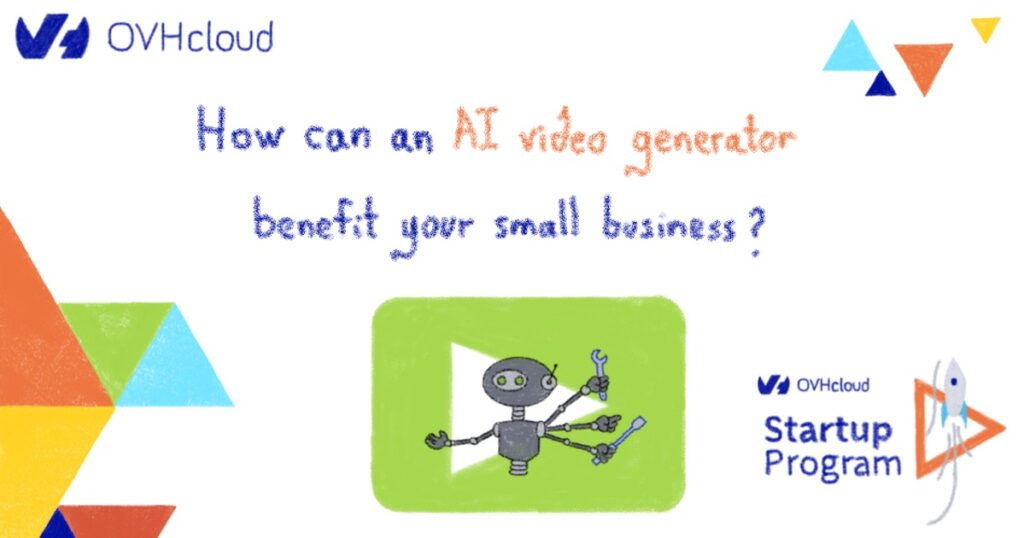 What is an AI video generator?
An AI video generator is software that uses AI to create videos. Such tools can create a video from scratch without the need for actors, a film crew, equipment, video editing skills, or even a location.
AI video generators use a type of AI called Generative AI, which works by generating content in response to prompts. The user simply needs to enter some text – normally a storyline or script – and this enables the AI video generator to create a sequence of scenes. The user can then customise the look and feel to suit their needs, which includes choosing an AI avatar to narrate and 'act' in the film.
Businesses commonly use AI video generators to create video content for brand awareness, social media marketing, tutorials, and explainer videos. They offer an affordable and easy-to-use method of video creation and can save businesses – especially SMEs and startups – lots of time and money.
How can an AI video generator benefit my business?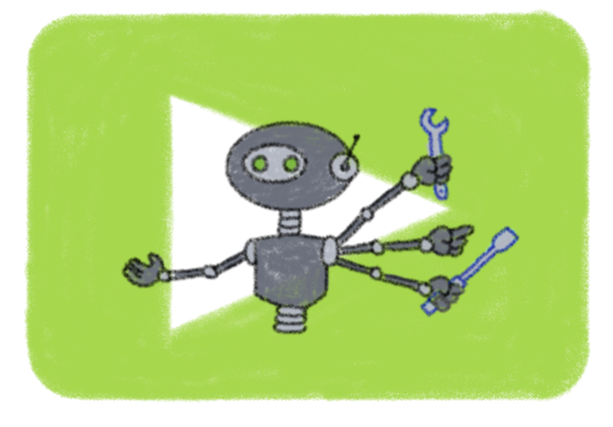 For small businesses, standing-out in a crowded marketplace is essential, and video content can help you to achieve this. However, creating videos is costly, especially when hiring a video editor or using professional video editing software. It can also be very time-consuming to make a video, with lots of back-and-forth video edits required. To counter these common video creation issues, AI video generation is the perfect solution, helping you to:
1 – Cut costs
An AI video generator delivers everything you need for video creation on one simple platform. This helps you to eliminate the cost of hiring video editors, actors and agencies, as well as purchasing filming equipment and video editing software. You can then preserve more of your budget for other projects.
2 – Save time
With an AI video generator, you can dedicate just a few minutes of your time to video creation. There's no more video editing, meeting with agencies, travelling to locations, scripting, storyboarding, or blocking out days for filming. Simply enter your prompts and customise the video to suit your needs.
3 – Gain a competitive advantage
Using an AI video generator enables you to create videos more efficiently. This gives your business a competitive edge, because whilst your competitors are wasting resources creating just one video, you can produce several videos at a fraction of the cost and focus your marketing team on other projects. AI video generators also offer a wide range of video effects and customisations, enabling you to reach new markets with subtitles and narration in different languages.
4 – Increase engagement
Video is a powerful tool for engaging customers and boosting brand awareness. AI video generators help your business to create compelling video content that captures your audience's attention and keeps them engaged. AI video generators also allow you to customise the video using your logo and branding, which helps to deliver better brand cohesion and consistency.
5 – Improve SEO
Creating video content can improve your SEO rankings by increasing the time users spend on your website, improving click-through rates and reducing bounce rates. This is especially true when the video is published and shared on YouTube and other social media channels. AI video generators enable you to create the videos that pique people's interest and drive traffic to your website.
What are the limitations to AI video generation?
Although AI video generators are perfect for cutting the time and costs associated with video production, there are some limitations that might make them unsuitable for your specific requirements, including:
1 – AI avatar realism
Most AI video generator tools offer high-quality human-like avatars. However, some platforms need to improve the realism of their avatars, especially when it comes to natural movement and lip-syncing. This could be a problem for businesses who, for example, want to express an emotive message in their marketing videos.
2 – Limited use cases
Whilst AI video generators are perfect for creating short videos, such as tutorials and explainer videos, they're not advanced enough to create detailed videos requiring real people and locations, such as case studies. This could cause problems when seeking to diversify your video marketing strategy.
3 – Limited customisation
Although most AI video generators offer a huge variety of avatars, audio effects, transitions, animations and other design assets, the options are still limited compared to traditional video editing software. This can hinder the creative process and prevent you from creating the exact video you want.
Conclusion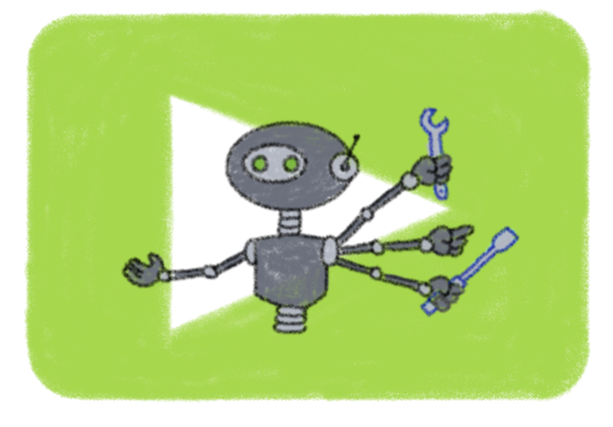 Overall, AI video generators can deliver significant benefits to small businesses, helping them to create marketing videos quickly, easily and affordably. Such solutions can help small businesses to compete in today's digital world and reach their target audience more effectively. So whether you're a SME, startup or an entrepreneur looking to launch a new business, AI video generators are fast becoming one of the most valuable tools you can have in your marketing toolkit.
Learn how OVHcloud can support your startup!
As a startup, one of the best ways to benefit from the cloud is to join a cloud provider startup program. These programs often offer free credits to access cloud solutions and support. As a leading European cloud hyperscaler with 20 years in the industry, OVHcloud offers a well-established startup program. Read more about the OVHcloud Startup Program here.