What are the consequences of Brexit on domain names ?
On December 31st, 2020, the UK left the European Union. This withdrawal has many consequences, particularly in relation to domain names. For example, there was an impact on the domain name portfolios of British individuals and companies.
As a response, it's important to analyze the IT solutions available to British businesses that ensure they are able to survive in the European digital space. To do so, the policies adopted by the various European Registries, whether European ccTLDs or national ccTLDs and other geoTLDs, must be taken into account.
I. .EU : the European TLD
Since January 1st, 2021, EURid (.EU Registry) no longer allows the registration of new .EU domain names by British registrants. Moreover, from that date, EURid no longer allows the transfer of a domain name to a British registrant.
As a result, the eligibility criteria have evolved. With regard to the European regulations in force on the subject, .EU domain names can now be registered by:
A European Union citizen, regardless of his place of residence;
An individual person who is not a citizen of the Union and who resides in a member state;
A company established within the Union; or
An organization established in the Union, without prejudice to applicable national law.
The only exception being a British citizen residing in the European Union – they are eligible to register for a .EU domain.
A few dates to remember…
Until June 30th, 2021: not eligible .EU domains are moved to the so-called "suspended" status. This status means a domain name can no longer support any service (such as website and email) but may still be reinstated if registration data is updated to meet the eligibility criteria. During this period, British registrants can always regain access to their domain name by updating their data with their Registrar.
On July 1st, 2021, EURid will notify by email all UK registrants and their registrars that their domain name is no longer compliant with the .EU regulatory framework and is moved to the so-called "withdrawn" status. Thus, the domain name is not in the zone file and cannot support any service. During this period, the only possible operation to reactivate a "withdrawn" domain is a ContactUpdate. After updating the contact or creating a new contact with valid data, if the registrant wishes to reactivate his domain name, it will be necessary to make a legal transfer. This is a procedure carried out by EURid's legal department which will validate the reactivation of the domain name.
On January 1st, 2022, all the domain names with a "withdrawn" status, will be revoked. They will then become available for general registration. For security reasons, their release will occur in batches.
Now that we've analyzed the European regulations, let's focus on the ccTLDs of the Member States.
II. ccTLDs of the Member State of the European Union
As mentioned above, each Member State of the European Union is free to lay down the rules of its choice regarding eligibility. This leads to many disparities in the Union. In addition, the ccTLDs are subject to the jurisdictions of the countries concerned and therefore to their law. On the other hand, the eligibility criteria of a ccTLD are subject to the rules of the Registries and so they can change at any time. This must be taken into account when purchasing a domain with a ccTLD.
As the principle of the free movement of goods also applies to domain names, territorial restrictions cannot apply to European companies and citizens. However, they do apply to legal entities whose registered office is located outside the European Union and to natural persons who are not European citizens or who do not live in a Member State.
Thus, due to Brexit, British individuals and companies are no longer allowed to register a ccTLDs domain related to the following European countries:
On the other hand, British individuals and companies will be able to keep their domains in some European countries such as:
What about the British ccTLD .uk and its SLDs ?
Despite Brexit, the conditions of eligibility remain the same. European individuals and legal entities can still register a .UK domain name under the same conditions as before December 31st, 2020. All the British SLDs managed by Nominet are not affected.
III. geoTLDS of the Member State of the European Union
We also need to consider geoTLDs. These extensions are linked to a city, a region or a cultural community. Most of the time, some eligibility rules should be respected and/or sometimes a content control or cultural interest may be required.
First of all, let's focus on the geoTLDs with no restrictions (and so no territorial restrictions). British individuals and companies will still be able to register domain names with the following extensions:
With the following extensions, they will also be able to register domain names without territorial restrictions, however an additional criterion is required:
And last, there are also geoTLDs with territorial restrictions, so British people will not be able to register domain names with the following extensions:
Registry eligibility rules are sometimes complicated and differ from Registry to Registry, and thus from ccTLD to ccTLD… However, we hope this blogpost will help you better understand the impact of Brexit on domain names, whether you are directly impacted or not.
Come and purchase your Domain at OVHcloud !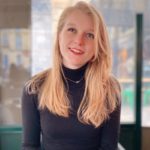 Registry Liaison Manager at @OVH - Domain Names Squad
IP Specialist - Registrar-Registry relationship - @OVH Primary Contact at #ICANN