In this article, we will introduce you to our new WebPaaS offer to allow you to move to PaaS.
As defined by everyone, a PaaS (Platform-as-a-Service) is a model where a software layer is integrated with some hardware to run applications. It means also that you will focus on writing or running your code, as the hardware is managed by the PaaS provider, less costs, less hassles, more freedom, and more focus.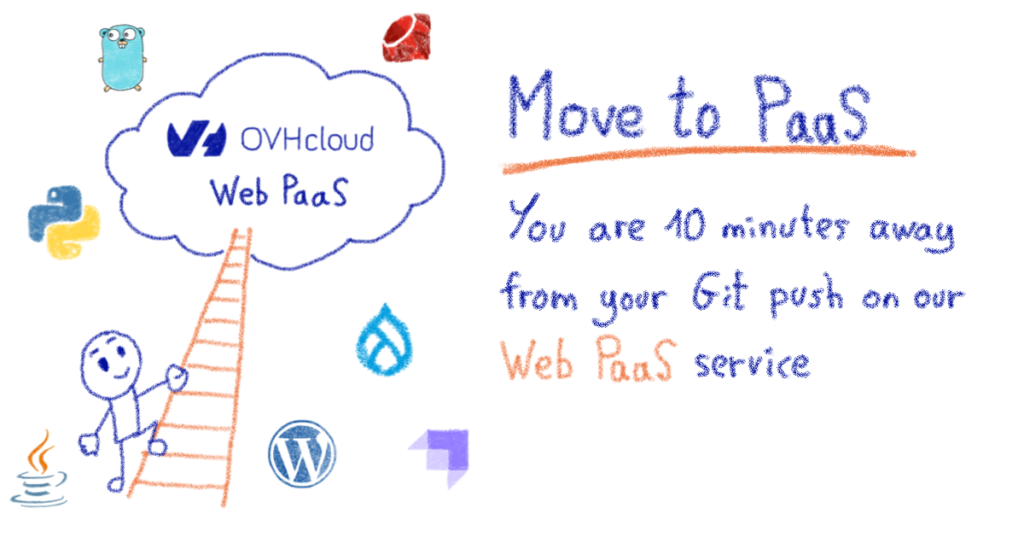 Last June, Platform.sh and OVHcloud launched a WebPaaS offering to help developers and businesses code, run and maintain their web applications or websites in the easiest way. This is new for OVHcloud, but it is based on solid foundations in web hosting.
WebPaaS powered by Platform.sh
OVHcloud is hosting more than 3 million websites, and it grows every day. That's a lot of websites and gives us a solid experience on the web topic. As a company, we want to provide the best services to our customers, and we want to help them to grow and scale using the best tools available for their purpose.
To put it in a nutshell, our Web PaaS powered by Platform.sh enables companies to simplify the development, deployment and security of their websites and applications. It is a fully managed and customizable solution, and you can tailor it to your needs.
With its integrated CI / CD (Continuous Integration / Continuous Deployment) layer, this offer will free you from the DevOps constraint and will facilitate all your deployment tasks. To give you flexibility and choice, our Platform.sh powered WebPaas supports all leading web technologies including Drupal, Symfony, Magento, WordPress, Jamstack and more. It allows teams to deploy software written in PHP, Node.js, Python, Go, .Net, Java and more.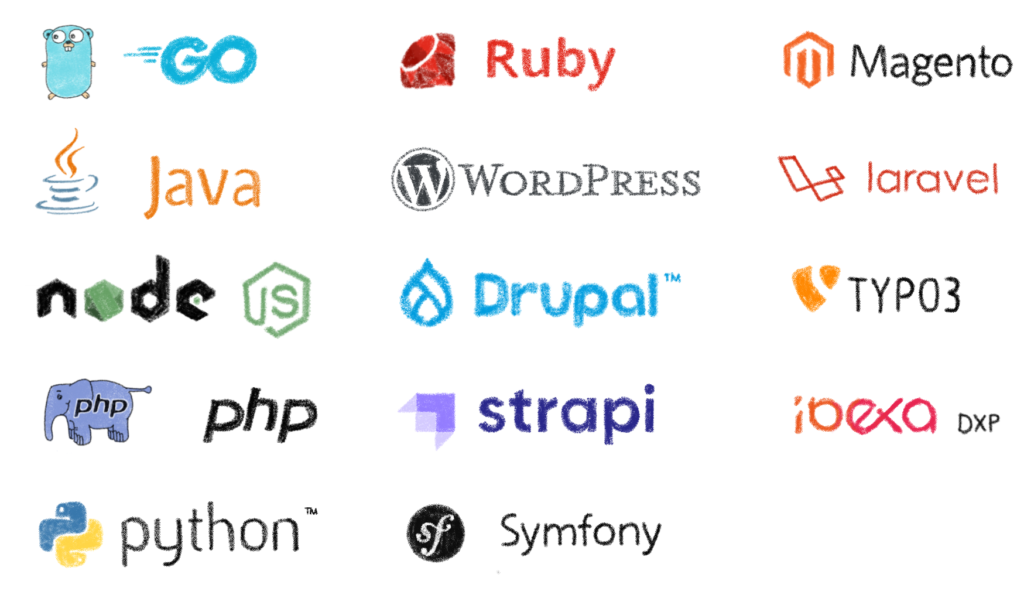 Finally, it also includes native database integration, and you'll be a line of code adding MySQL, Kafka, or Elasticsearch at no additional cost. Moreover, these services are also patched and secure … peace of mind for you and your teams.
The advantages of WebPaaS
When we talk about facilitating the way you develop your applications and sites, our WebPaas offering includes major elements such as:
Predictive costs, no hidden fees, customizable offer according to your needs and the lifecycle of your projects,
Integrated and automated backup,
True multi-clone from staging to production environments, allowing you to manage asynchronous code tests and reviews for all the members of a team from developers to publishers. You'll be able to clone any environment in less than 5 minutes!!!
GitHub / GitLabs integration
Everything has been done to make it fast and simple, and you are 10min away from your first push Git on this new WebPaaS Offer.
The cherry on the cake, this offer is entirely hosted in France, compliant with the GDPR, combining sovereignty, simplicity and agility with total protection of your data. It is not something that you will find everywhere.
Give it a try!
Our OVHcloud and Platform.sh teams have integrated this solution and you can now test it on our site and make up your mind. We can guarantee this will change the way you treat your website today !!!
Come, give it a try and tell us what you think !! There is a month free trial going !!!